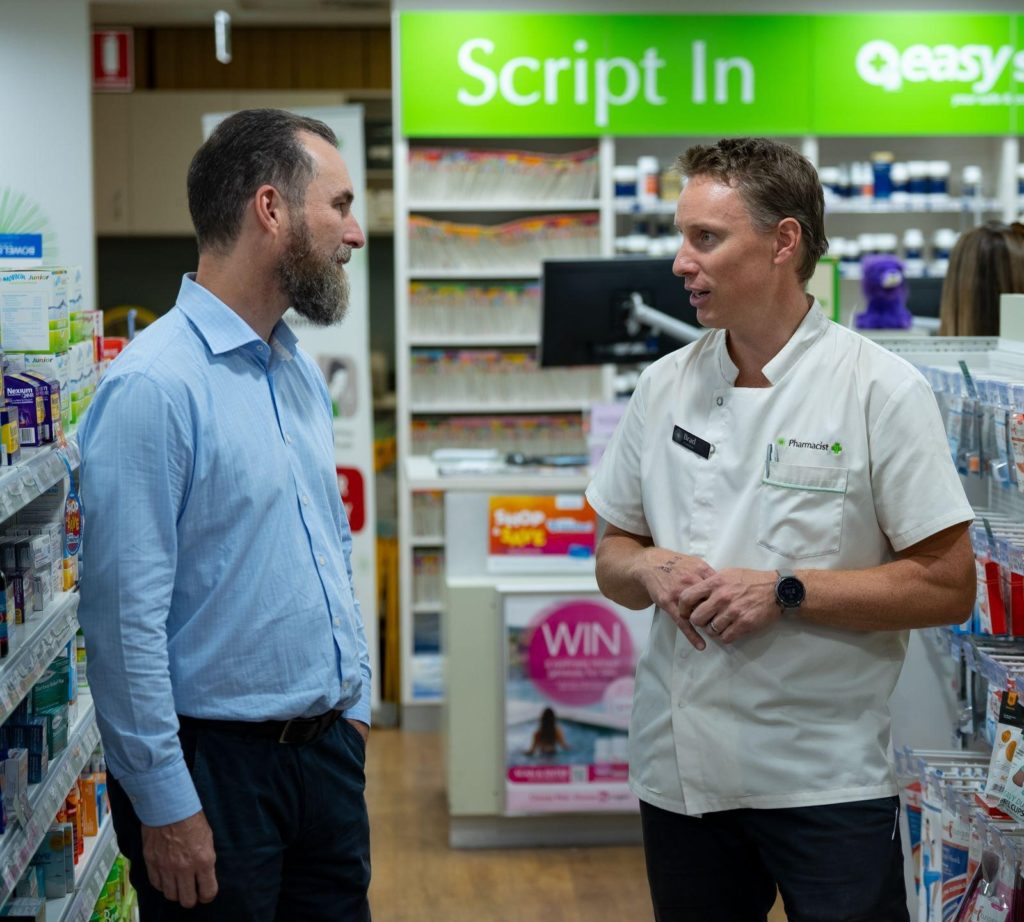 Why do you think pharmacists are vital to the healthcare team?
"With the expansion of pharmacist services, we are now the go to for vaccination services, minor ailment management and referral, woundcare and medication compliance and review, ensuring that patients are optimally managed to assist them to live their best life.

"These services not only support GPs and the allied healthcare team allowing them to manage the more complex issues but invariably take workload of the hospital system, emergency rooms and aged care so meaning patients get assistance and referral (where appropriate) in a more timely and cost effective manner."
Brad Butt MPS
Brad Butt MPS
Cooleman Court Pharmacy, ACT
Brad Butt MPS is a community pharmacist in Canberra, and the co-owner of Cooleman Court Pharmacy. Brad is also the founder and lead pharmacist at Mens Health Down Under (MHDU), a pharmacist-led clinic for male urological issues. He helps men get back to a full life after prostate cancer, including regaining sexual function following surgery.
A typical day for Brad Butt MPS
8am: arrive at the pharmacy to prepare for the day
8.30am: the pharmacy opens, phones start ringing, patients come in and vaccination service starts
9.30am: second pharmacist starts their day allowing me to get into checking scripts, chasing up issues from the morning and previous day, check in with sick patients to make sure they are ok
10.30am: delivery run 1 of 2 goes for the day so we have to make sure everything is paid, packed and ready to go and that the patient understands what they are to do (delivery doesn't mean no responsibility or counselling, if anything its more important)
12pm: meetings to plan for professional services, changes to vaccination program, support other pharmacists in our group
1pm: back to checking scripts, taking phone calls, returning emails;
2pm: the afternoon delivery run leaves the store
3pm: spend some time on the retail floor assisting patients with their OTC needs, assisting with woundcare, mens health, leave certificates, point of care testing, minor ailment advice and referral
4pm: claiming for services, follow up on allocated staff tasks
5pm: home time!
Where do you see the pharmacy profession heading in the next 10 years?
"Continued changes in the scope of practice governed by the individual pharmacists interests and skill set. For instance, in our mens health work we support Urologists, nurses including prostate cancer nurses, oncologists, radiation oncologists, endocrinologists and so on (into the allied healthcare team as well supporting mens health physiotherapists, psychlogists, sexologists, exercise physiologists and so on).

"They say variety is the spice of life and it is this kind of specialisation that not only helps to maintain a pharmacists passion in their job but helps deliver tangible patient outcomes."
About Men's Health Down Under
Men's Health Down Under is a dedicated service assisting men and their partners deal with a range of urological and prostate issues. The program, although based in Canberra, reaches patients in all metropolitan centres as well as regional and remote Australia.
With more 18,000 cases of prostate cancer diagnosed in Australia in just 2014 and affecting one in seven men before the age of 85, prostate cancer had to be a priority area within the Men's Health space. It's estimated erectile dysfunction affects over one million men across the country with ramifications which can be wide-reaching and disabling.
"As a pharmacist you support people each and every minute that are someones partner, someones child, someones parent, someones friend," Brad told PSA.
"These constant interactions when reflected on so often remind me of my own family, parents, children and friends and to be able to give them the care or support that they need in that interaction could make their day, week, month or year that little bit easier.
"Funnily, the patients I encounter in the men's urological health clinic we run often remind me of my own Dad and it gives me great pride to be able to help these fatherly figures, as I would expect someone might help my own Dad. As for it being Pharmacist led… it means SO much but equally we know our limitations and recognise that referral to the MDT is a critical part of the patient care."
Learn more about Men's Health Down Under by visiting  https://menshealthdownunder.com.au/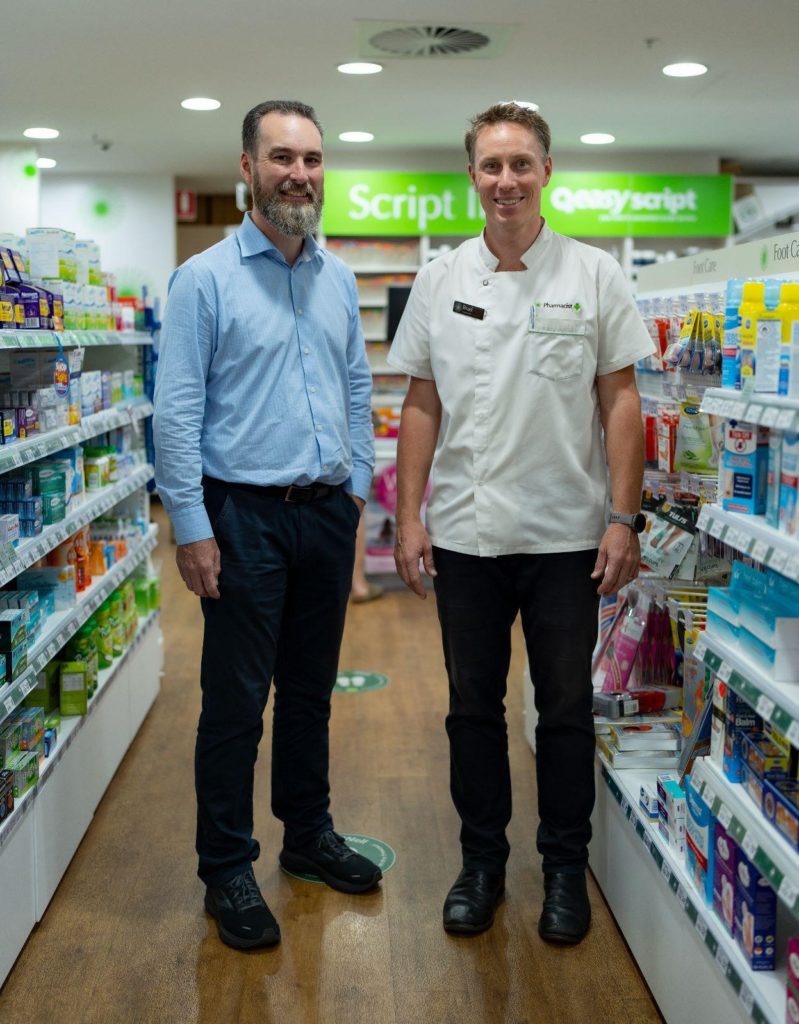 Brad Butt MPS (right), with ACT Shadow Minister for Mental Health Ed Cocks MLA (left). 
Brad is available for interviews, and the above can be quoted in her name. Contact georgia.clarke@psa.org.au with any questions.