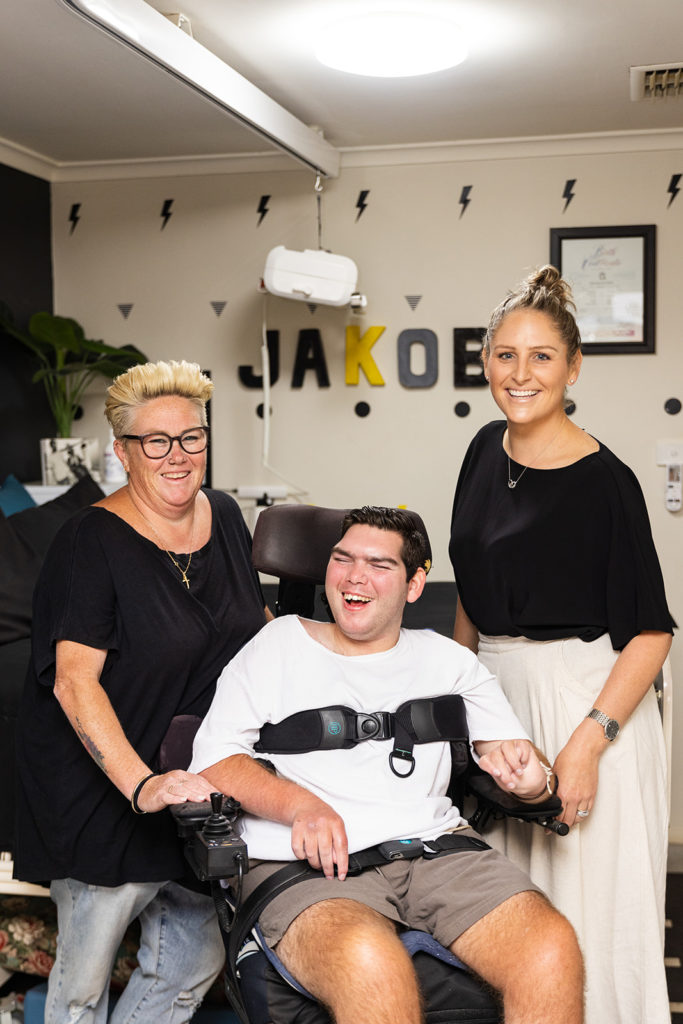 Brooke Shelly MPS
Mildura, Victoria
Brooke Shelly MPS is a consultant pharmacist based in the regional town of Mildura, Victoria. She practices at the Ontario Medical Centre as a GP-Pharmacist, supporting patients with their medicines, conducting Home Medication Reviews (HMRs) and working with the heathcare team to deliver the best care.
Brooke and Jakob
"Jakob was referred to me for a Home Medication Review after being discharged from the Young Adult Complex Service in Melbourne and having care returned to the local GP in regional Victoria where Jakob and his family reside," Brooke told PSA.
"Jakob is 22 years old, prior to the COVID pandemic he had, from birth been connected with the Royal Children's Hospital (RCH) complex disability service where all of his care was coordinated in the one place, as such his GP was at a loss as to where to start with his polypharmacy, having not been involved in most of his care up to this point."
"Jakob has cerebral palsy and quadriplegic spasticity, he is non-verbal and PEG tube fed. He was on multiple medications which had been started and not reassessed in years."
"As a Consultant Pharmacist also working in an embedded role as a GP Pharmacist, I was able to complete the HMR process and have started a shared care model where I sit in on each of Jakob's GP appointments and we work through problems as they arise."
"I've been able to formulate a plan with the patients GP which has seen the reduction in the use of expensive and complex drugs which not only has seen Jakob sleep better and have less 'grumpy days' as his mother puts it but has made night times more manageable for the entire family and his medication regime more affordable."
"They also now feel as though they have a member of their care team that they can call on when previously they felt forgotten by the adult system having had such wonderful, team based care at RCH."
Meet Brooke, Tae and Jakob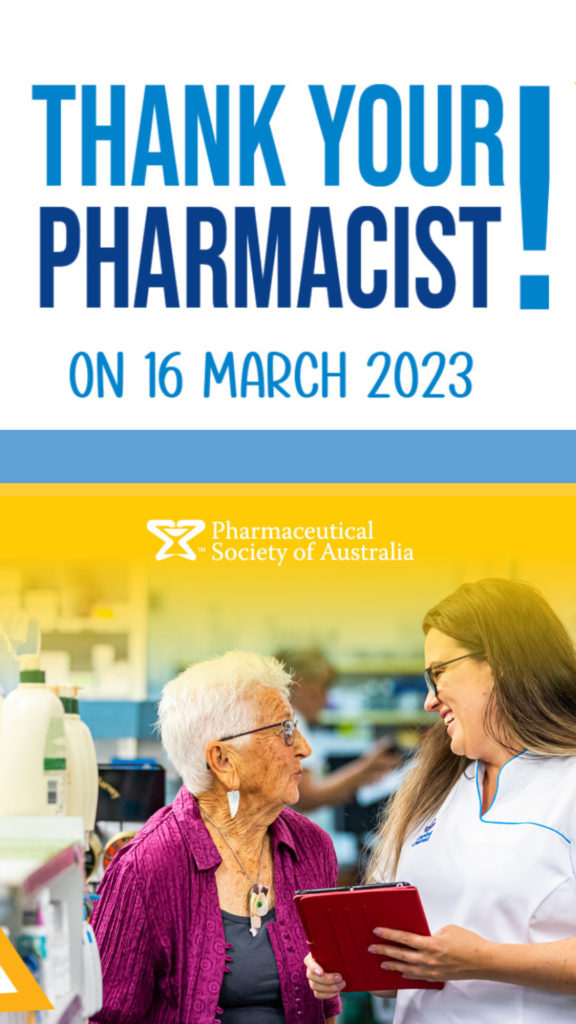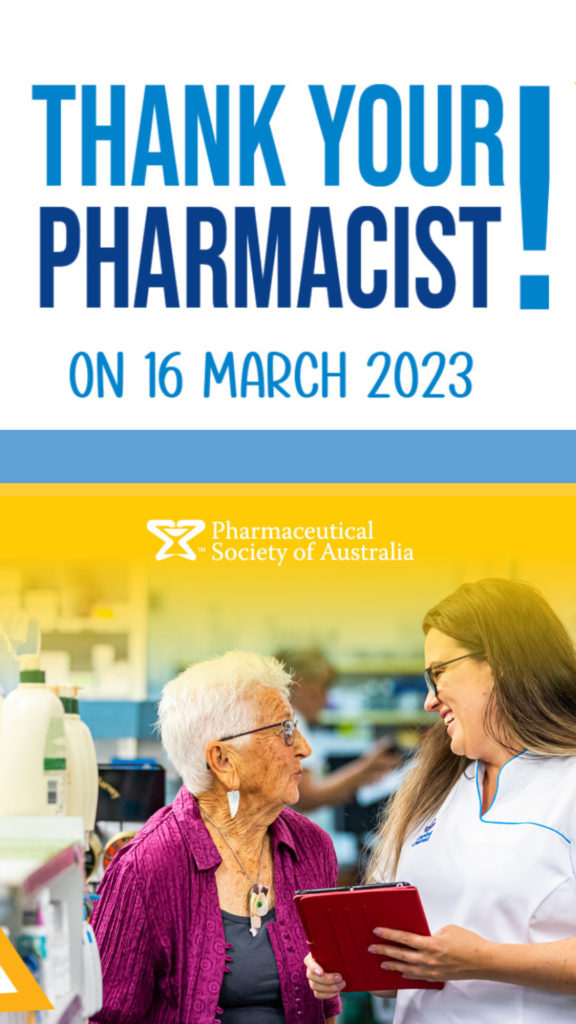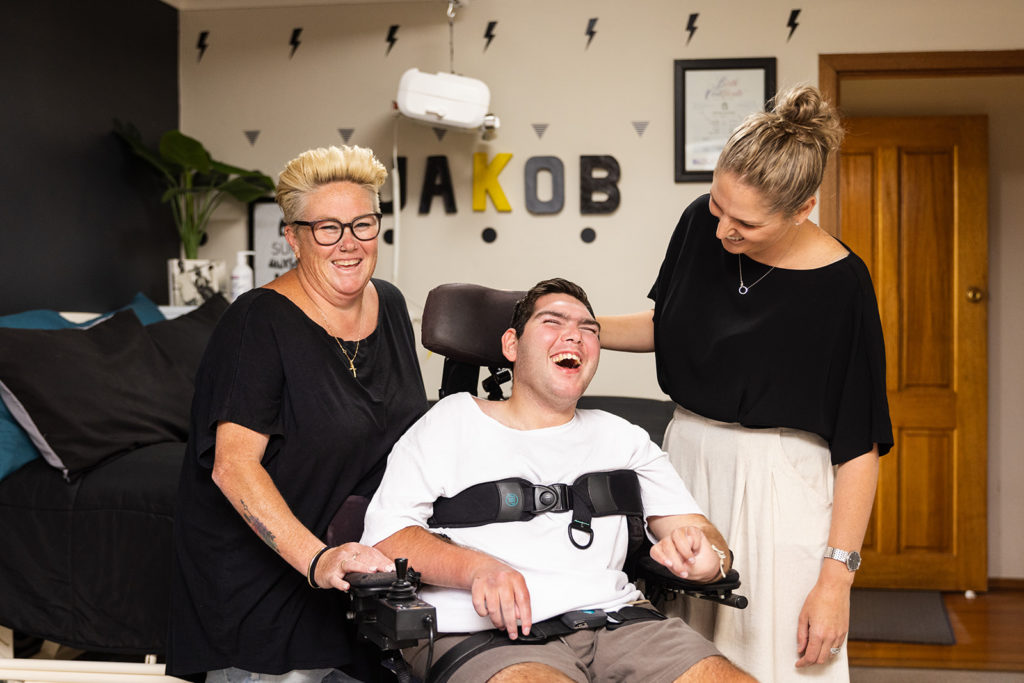 Why are pharmacists uniquely positioned to support patients?
The process of a Home Medication Review (HMR) by the Consultant Pharmacist ensures that the patient is thought of as a person, as part of a family and as part of a community.
Typically when cases like Jakob's are so complex, the medical team may place a higher importance on other pieces of the puzzle, but my experience with Jakob is that Consultant Pharmacists are able to start from the ground up, identifying issues in the home like constipation and sleep which when addressed are lifechanging to patients living with disabilities.
His mother Tae was mind blown that a healthcare professional would come to them and spend an hour in their home and that this service was completely funded by the Government. Further she couldn't believe that such as essential service was not able to be accessed on an ongoing basis throughout the year through the NDIS funding model.
Medication use is the single most common intervention we make in healthcare, given pharmacists are the medication experts, we are uniquely placed to make a difference in all patients lives.
How do you see the role of pharmacists evolving?
Pharmacists, like all healthcare professionals need to be working to their top of scope.
To use my professional relationship with Jakob as an example, when he is stable it is a much better use of my time and skills to continue or alter therapy as per the therapeutic goals the GP, myself and the patient have set and refer back to the prescriber just down the hall when health circumstances change and there may be a need for the diagnostic expertise of the GP.
Having GP Pharmacists collaboratively prescribe would ensure that each professional is working to their top of scope, improving access to healthcare for all patients.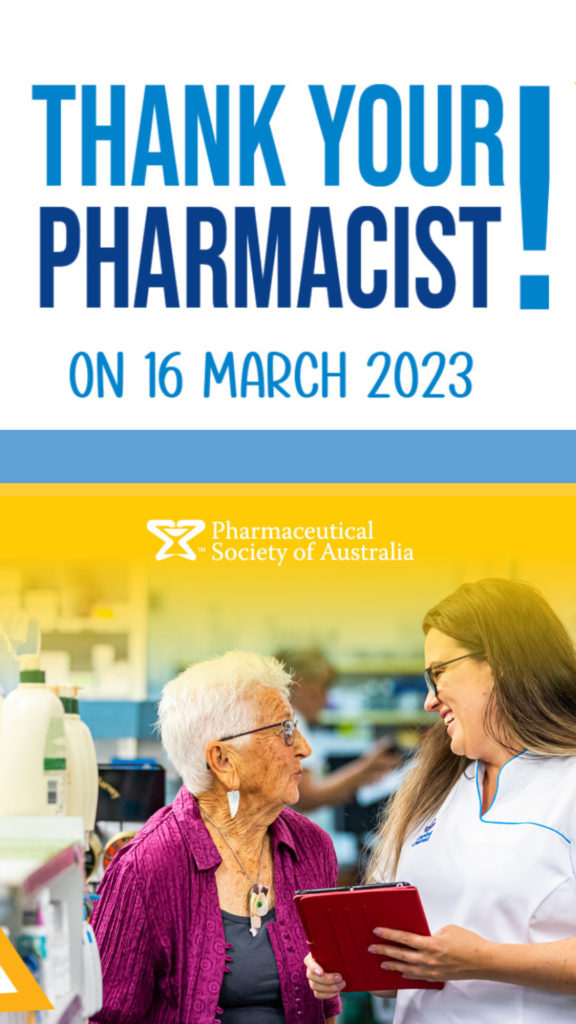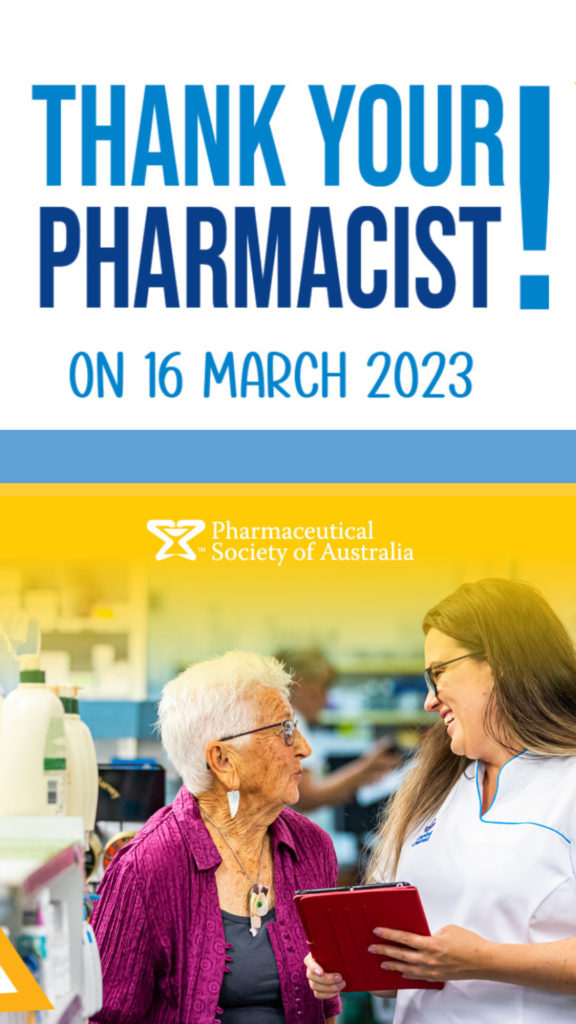 Brooke is available for interviews, and the above can be quoted in her name. Contact georgia.clarke@psa.org.au with any questions.