Advancing Practice
Advance your practice with tailored support from your peak professional body, PSA.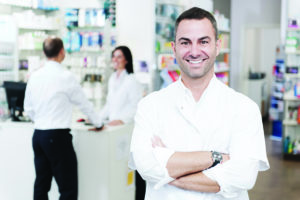 Take advantage of PSA's professional expertise and resources to support your career progression and credentialing as a:
Stage I Advancing Practice Pharmacist
Stage II Advancing Practice Pharmacist
Advanced Practice Pharmacist
PSA will work with you to build your practice portfolio, define your area of expert professional practice, and gather multi-source feedback prior to submission of your practice portfolio via the Advancing Practice portal.
Resources and support
Our resources and support will allow you to work towards formal credentialing at your own pace. Resources and support include:
Mentors to support your advancing practice journey
Support tools including templates for submission of compulsory information as part of your practice portfolio
Multi-source feedback tools and survey forms for peer assessment.
More information
For more information about the program or how to apply, visit the Advancing Practice website.
Email advancingpractice@psa.org.au for tailored support today!
PSA members enjoy access to a range of Advancing Practice resources as a benefit of membership.