Summary of COVID-19 regulatory changes
This information was last updated Thursday 15 July 2021
The tables below provide a summary of the arrangements that are in place to enable pharmacists to support continuity of treatment (medicines) for patients during the COVID-19 pandemic.
PSA has prepared this information using the best and most up-to-date information that we have received. This is rapidly and constantly changing. We are in constant contact the Australian Government and the state and territory governments and will update this information regularly.
This information is a guide and should not be used as a substitute or replacement for review of regulation and legislative instruments.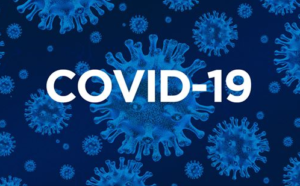 Digital image prescriptions are the paperless transfer of prescriptions from a prescriber to a pharmacist to support telehealth consultations during COVID-19.
This temporary measure is supported through existing territory regulation, temporary state regulatory amendments, public health emergency orders and a PBS Special Arrangement.  The PBS Special Arrangement will end on 30 September 2021.
By 30 September 2021, electronic prescribing will replace the need for this temporary PBS measure. The Department of Health considers that electronic prescribing is now widely available nationally and will continue to support telehealth arrangements for the long term. Electronic prescribing, unlike digital image prescriptions, allows patients to receive their prescriptions electronically via email, SMS or mobile app, which they can send to their pharmacy to dispense their medicines.
Digital image prescriptions are NOT examples of electronic prescriptions or electronic prescribing. Electronic prescribing information is available at PSA's dedicated electronic prescriptions web page. Find out more at www.psa.org.au/ep
Prescriptions ineligible for supply as digital image prescriptions may be able to be supplied under other existing state and territory regulations – see phone/fax order by prescriber.
Continued dispensing is the supply of a standard quantity (usually 1 month's supply) of an essential Prescription Only Medicines (S4) without a prescription in an emergency.
PBS Expanded Continued Dispensing and state/territory regulation have enabled supply of nearly all Prescription Only Medicines via this temporary measure during COVID-19; subject to professional and regulatory requirements.
Prior to COVID-19, PBS Continued Dispensing was limited to oral contraceptives and statins.
For best viewing experience on a mobile we recommend using landscape mode. 
Therapeutic substitution is the supply of alternative strengths, quantities or dose forms of a medicine by a pharmacist without prior approval from the prescriber. This is to ensure continuity of therapy during a verified national shortage of the prescribed medicine.
The initiative is being led by the federal Department of Health through the TGA, and is subject to an agreed protocol, and the publication of a Serious Shortage Substitution Notice (SSSN) on the TGA website.
There are currently no Serious Shortage Medicine Substitution Notices that have been issued by the TGA.
A phone/fax order is the communication of a prescription from a prescriber to a pharmacist via phone, fax or email (where permitted). The prescriber is then responsible for immediately dispatching the original hard-copy prescription to the supplying pharmacist.
Phone/fax orders, often referred to as 'owing prescriptions', must generally be reconciled ('owing mark off') before repeats can be issued or the item claimed through the PBS.
These permanent provisions existed within state/territory regulation, and within PBS regulation, prior to COVID-19. Compliance with the requirements of these provisions continues to be relevant during COVID-19 for prescriptions not prescribed as, or eligible for transmission as, digital image prescriptions (e.g. Controlled Drugs, original prescription intended to be sent to pharmacy etc.).
Phone/fax order requirements are not relevant when electronic prescriptions are issued as the legal copy of these prescriptions is accessed via prescription exchange services and downloaded directly into a pharmacy's dispensing software.
May be subsidised under the PBS
Emergency supply of medicines allows a pharmacist to initiate a small quantity supply (usually 3 days') of a Prescription Only Medicine (S4) in an emergency without a prescription when it's not possible to contact the patient's prescriber. Under this arrangement there is no requirement for a follow up prescription.
Medicines supplied under what is commonly known in most jurisdictions as the '3-day rule' are ineligible to be supplied under the PBS and can't be changed into a full quantity dispensing at a later date on presentation of a prescription.
These permanent provisions existed within state/territory regulation prior to COVID-19. They may remain relevant during COVID-19 if Schedule 4 medicines are unable to be supplied under Expanded Continued Dispensing and other temporary expanded emergency supply provisions.
Not subsidised under the PBS