Summary of COVID-19 regulatory changes
This information was last updated Wednesday 26 October 2022
The tables below provide a summary of the arrangements that are in place to enable pharmacists to support continuity of treatment (medicines) for patients during the COVID-19 pandemic.
PSA has prepared this information using the best and most up-to-date information that we have received. This is constantly changing. We are in constant contact the Australian Government and the state and territory governments and will update this information regularly.
This information is a guide and should not be used as a substitute or replacement for review of regulation and legislative instruments.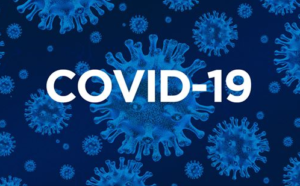 Digital image prescriptions ~ (26 October 2022)
Digital image prescriptions were the paperless transfer of prescriptions from a prescriber to a pharmacist to support telehealth consultations during COVID-19. This temporary measure was supported through existing territory regulation, temporary state regulatory amendments, public health emergency orders and a PBS Special Arrangement.
The PBS Special Arrangement ended on 31 March 2022 (except within hospitals), as did the legal authority to supply under temporary authorisations in all jurisdictions other than NSW.  In NSW this arrangement came to an end on 30 September 2022 (except within hospitals) This information remains available as prescriptions written prior to the expiry date of relevant orders, including where repeats are authorised, can continued to be supplied within these requirements until the prescription expires.
Prescriptions ineligible for supply as digital image prescriptions may be able to be supplied under other existing state and territory regulations – see phone/fax order by prescriber.
Digital image prescriptions are NOT examples of electronic prescriptions or electronic prescribing. Electronic prescribing information is available at PSA's dedicated electronic prescriptions web page. Find out more at www.psa.org.au/ep
Transition arrangements
The Department of Health (Australian Government) has advised the following provisions for the end of the digital image prescription special arrangements from 31 March 2022:
Fact Sheet – National Health Plan: A guide for prescribers Arrangements for prescribing of medicines
Fact Sheet – National Health Plan: A Guide for Pharmacists Arrangements for prescriptions for supply of medicines
Continued dispensing is the supply of a standard quantity (usually 1 month's supply) of an essential Prescription Only Medicines (S4) without a prescription in an emergency.
Prior to COVID-19, PBS Continued Dispensing was limited to oral contraceptives and statins. PBS Expanded Continued Dispensing and state/territory regulation have enabled supply of nearly all Prescription Only Medicines via this temporary measure during COVID-19; subject to professional and regulatory requirements.
These temporary PBS arrangements ended on 1 July 2022 and have been replaced by permanent measures. These permanent PBS Continued Dispensing measures, based of a list of medicine endorsed by PBAC in November 2021:
include a substantially larger formulary of medicines for stable chronic diseases than what was in place prior to 2019
do not include a large range of medicines able to be supplied under the temporary measures in place since early 2020.
Some states/territories continue to allow non-PBS supply (private supply) of most Prescription Only Medicines under temporary emergency authorisations, which others do not.
PSA has updated this page to communicate these changes from the Australian Government and all state and territory governments. Pharmacists should continue to check back in coming days as more updates to this microsite are expected as more information becomes available. 
Medicine shortages: Therapeutic substitution (updated 19 October 2022)
Therapeutic substitution is the supply of alternative strengths, quantities or dose forms of a medicine by a pharmacist without prior approval from the prescriber. This is to ensure continuity of therapy during a verified national shortage of the prescribed medicine.
Supply of a substitutable (alternative) medicine by a community pharmacist must be in accordance with a specific Serious Scarcity Substitution Instrument (SSSI).
Current SSSIs
PBS subsidy: arrangements are in place for the substitutable (alternative) medicines under the isosorbide mononitrate SSSI – refer to PBS website. If the required quantity of the substitutable medicine (60 mg) is more than the PBS maximum quantity, use the authority prescription number '00000246' and disregard PBS Online warning (reason code 151).
Scarce medicine
Substitutable (alternative) medicine
Note
Isosorbide mononitrate 120 mg tablet (sustained release)

8273K

Imdur 120 mg

Monodur 120 mg

Isosorbide mononitrate 60 mg tablet (sustained release)

1558B

APO-Isosorbide Mononitrate

Duride

GenRx Isosorbide Mononitrate

ISOBIDE MR

Isomonit

Isosorbide AN

Imdur Durule

Monodur 60 mg

One tablet of the scarce medicine is equivalent to two tablets of the substitutable (alternative) medicine
Additional considerations for pharmacists:
The dose and total quantity of 60 mg tablets dispensed must be equivalent to the dosage regimen and duration originally prescribed for the 120 mg tablets.
Further information:
General requirements and information for pharmacists – dispensing according to a SSSI
Confirm there is evidence of a valid prescription for the scarce medicine for the patient.
Substitution can only be made under the SSSI if the pharmacist does not have access to the scarce medicine.
Confirm the prescriber has not indicated on the prescription for the scarce (original) medicine that substitution is not permitted.
Apply professional and clinical judgement to determine whether the patient is suitable to receive the substitutable (alternative) medicine.
If deemed suitable, ensure the patient is fully informed and has consented to receiving the substitutable medicine.
The total amount of substitutable medicine dispensed must provide for an equivalent treatment regimen (dosage and duration) as the scarce medicine.
A record of dispensing the substitutable medicine in substitution of the scarce medicine must be made at the time of dispensing.
The pharmacist must have, and follow, an established procedure to notify the prescriber of the substitution at the time of, or as soon as practical after, dispensing the substitutable medicine.
Further general information:
A phone/fax order is the communication of a prescription from a prescriber to a pharmacist via phone, fax or email (where permitted). The prescriber is then responsible for immediately dispatching the original hard-copy prescription to the supplying pharmacist.
Phone/fax orders, often referred to as 'owing prescriptions', must generally be reconciled ('owing mark off') before repeats can be issued or the item claimed through the PBS.
These permanent provisions existed within state/territory regulation, and within PBS regulation, prior to COVID-19. Compliance with the requirements of these provisions continues to be relevant during COVID-19 for prescriptions not prescribed as, or eligible for transmission as, digital image prescriptions (e.g. Controlled Drugs, original prescription intended to be sent to pharmacy etc.).
Phone/fax order requirements are not relevant when electronic prescriptions are issued as the legal copy of these prescriptions is accessed via prescription exchange services and downloaded directly into a pharmacy's dispensing software.
May be subsidised under the PBS
Emergency supply of medicines allows a pharmacist to initiate a small quantity supply (usually 3 days') of a Prescription Only Medicine (S4) in an emergency without a prescription when it's not possible to contact the patient's prescriber. Under this arrangement there is no requirement for a follow up prescription.
Medicines supplied under what is commonly known in most jurisdictions as the '3-day rule' are ineligible to be supplied under the PBS and can't be changed into a full quantity dispensing at a later date on presentation of a prescription.
These permanent provisions existed within state/territory regulation prior to COVID-19. They may remain relevant during COVID-19 if Schedule 4 medicines are unable to be supplied under Expanded Continued Dispensing and other temporary expanded emergency supply provisions.
Not subsidised under the PBS