This information was last updated Friday 15 September 2023
PSA has prepared this information to support pharmacists using the best and most up-to-date information available.
PSA members can contact the Pharmacist-to-Pharmacist Advice Line for practice guidance and support, including navigating regulatory queries and concerns on
1300 369 772 (business hours AEST)
This information is a guide and should not be used as a substitute or replacement for review of regulation and legislative instruments.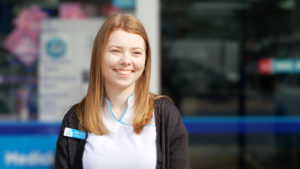 Medicine shortages: Therapeutic substitution (updated 02 August 2023)
Therapeutic substitution is the supply of alternative strengths, quantities or dose forms of a medicine by a pharmacist without prior approval from the prescriber. This is to ensure continuity of therapy during a verified national shortage of the prescribed medicine.
Supply of a substitutable (alternative) medicine by a community pharmacist must be in accordance with a specific Serious Scarcity Substitution Instrument (SSSI).
Current SSSIs
General requirements and information for pharmacists – dispensing according to a SSSI
Confirm there is evidence of a valid prescription for the scarce medicine for the patient.
Substitution can only be made under the SSSI if the pharmacist does not have access to the scarce medicine.
Confirm the prescriber has not indicated on the prescription for the scarce (original) medicine that substitution is not permitted.
Apply professional and clinical judgement to determine whether the patient is suitable to receive the substitutable (alternative) medicine.
If deemed suitable, ensure the patient is fully informed and has consented to receiving the substitutable medicine.
The total amount of substitutable medicine dispensed must provide for an equivalent treatment regimen (dosage and duration) as the scarce medicine.
A record of dispensing the substitutable medicine in substitution of the scarce medicine must be made at the time of dispensing.
The pharmacist must have, and follow, an established procedure to notify the prescriber of the substitution at the time of, or as soon as practical after, dispensing the substitutable medicine.
Further general information:
Continued dispensing is the supply of a standard quantity (usually 1 month's supply) of an essential Prescription Only Medicines (S4) without a prescription in an emergency.
Prior to COVID-19, PBS Continued Dispensing was limited to oral contraceptives and statins. PBS Expanded Continued Dispensing and state/territory regulation have enabled supply of nearly all Prescription Only Medicines via this temporary measure during COVID-19; subject to professional and regulatory requirements.
These temporary PBS arrangements ended on 1 July 2022 and have been replaced by permanent measures. These permanent PBS Continued Dispensing measures, based of a list of medicine endorsed by PBAC in November 2021:
include a substantially larger formulary of medicines for stable chronic diseases than what was in place prior to 2019
do not include a large range of medicines able to be supplied under the temporary measures in place since early 2020.
Tasmania has authorised  non-PBS supply (private supply) of most Prescription Only Medicines under permanent regulation changes.
Temporary authorities during the acute phase of COVID-19 pandemic to supply full-pack quantities without a prescription where not covered by PBS Continued Dispensing have now lapsed in all jurisdictions.
A phone/fax order is the communication of a prescription from a prescriber to a pharmacist via phone, fax or email (where permitted). The prescriber is then responsible for immediately dispatching the original hard-copy prescription to the supplying pharmacist.
Phone/fax orders, often referred to as 'owing prescriptions', must generally be reconciled ('owing mark off') before repeats can be issued or the item claimed through the PBS.
Phone/fax order requirements are not relevant when electronic prescriptions are issued as the legal copy of these prescriptions is accessed via prescription exchange services and downloaded directly into a pharmacy's dispensing software.
May be subsidised under the PBS
Emergency supply of medicines allows a pharmacist to initiate a small quantity supply (usually 3 days') of a Prescription Only Medicine (S4) in an emergency without a prescription when it's not possible to contact the patient's prescriber. Under this arrangement there is no requirement for a follow up prescription.
Medicines supplied under what is commonly known in most jurisdictions as the '3-day rule' are ineligible to be supplied under the PBS and can't be changed into a full quantity dispensing at a later date on presentation of a prescription.
These permanent provisions existed within state/territory regulation prior to COVID-19. They may remain relevant during COVID-19 if Schedule 4 medicines are unable to be supplied under Expanded Continued Dispensing and other temporary expanded emergency supply provisions.
Not subsidised under the PBS