PSA Connect

Nominations are now open for the PSA MIMS Intern Pharmacist of the Year.
The PSA MIMs Intern Pharmacist of the year will receive a prize of $5000 to spend on PSA conferences, courses, membership or subscriptions.
Nominations close on Thursday 16 July 2020 with the winner to be announced as part of World Pharmacist Day on 25 September 2020.
You can nominate yourself or another pharmacist.
Internship adjustment due to the coronavirus restrictions
PSA led the call to change the requirements for interns to ensure greater flexibility in supervised hours, preceptor requirements and examinations for internships during COVID-19. As a result of PSA's advocacy, the Pharmacy Board of Australia made modifications to requirements for registration, including reducing supervised practice hours required from 1824 hours to 1575 hours and waiving the requirement for a minimum of 80 hours of supervised practice during any four consecutive calendar week, among other changes to the benefit of interns. Read more.
PSA leading the way with the coronavirus microsite
PSA has been committed to keeping members informed throughout the rapidly evolving coronavirus disease (COVID-19) pandemic. Through this dedicated and extensive webpage, PSA keeps you informed with the latest information as it becomes available. It contains links to up-to-date information, guidance and resources from governments around Australia and other trusted sources for pharmacists and their patients. Stay up to date with the latest regulatory changes and how they impact you. Access the microsite now.
Pharmacy Student
of the Year (PSOTY)
The highly anticipated Pharmacy Student of the Year (PSOTY) competition has kicked off. With COVID-19 restrictions we have slightly altered how it will progress for 2020.
This year's competition will run as follows:
Heats are on 6-8 June and 20-22 June
Finalists will be notified 3 July
Finals will run 18-19 July
PSA & Mylan's 2020 Pharmacy Student of the Year Winner will be announced on 20 July
Brush up your CV and interview skills and be ready for today's job market! This workshop focuses on updating your resume to highlight transferable skills and prepare you for the selection process and nailing the interview. As the competition increases, you need to gain the edge when applying for positions. You will receive a CV template to help you stand out from the crowd!
CV Writing Workshop – Industry Expert Presenters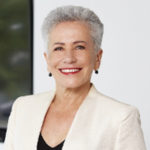 Sue Muller, Director, Pharmaceutical Locum Co

Since its beginnings over 32 years ago, LocumCo has proudly served thousands of pharmacies and pharmacists around Australia. Locum Co has placed over 10,000 pharmacists in jobs across the country and over 1,000 rural emergency jobs, matching high-quality pharmacists to community-based pharmacies and hospitals for full-time, part-time, or locum positions.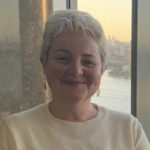 Gillian Scott, HR Business Partner, Boehringer Ingelheim
Gillian has an extensive background in HR and Learning & Development across various industries. As a HR Business Partner in the pharmaceutical industry with Boehringer Ingelheim, the largest privately owned pharma company in the world, Gillian works closely with departments on recruitment, selection of talent, coaching and career development. Gillian has a love for partnering with people for growth and recently completed her Masters in Counselling & Psychotherapy with research on 'Mindfulness @ Work'. She is a proud ambassador for diversity and inclusion, working closely with leaders at all levels to foster an environment for innovation. She enjoys partnering with organisations like PSA for the richness that it brings to talent pipelines and for the opportunities to collaborate on making more health for patients and the community.
Amy Murray, Director of Pharmacy, Pharmacy Department, Blacktown and Mount Druitt Hospitals
Amy Murray is the Director of Pharmacy at Blacktown and Mount Druitt Hospitals. Previously she has held roles of Senior Pharmacist at The Royal Hospital for Women and Antimicrobial Stewardship Pharmacist for the Central Coast Local Health District. Amy has also had experience and worked in a variety of settings in community pharmacy. Amy holds a Bachelor degree in Medical Science and Pharmacy as well as a Master of Public Health and Master of Health Management. She is passionate about improving health care through quality improvement initiatives that focus on developing person-centred models of care that are efficient, effective and sustainable which promote collaborative and innovative new ways of working.
"The support I got from PSA's Intern Training Program has been pretty fantastic."
Ayomide, 2019 Intern of the Year
Unleash your inner nerd and compete with fellow ECPs and pharmacy students across the country in the national Clinical Games! Join our quizmaster for a mix of clinical and general trivia live streamed ISO-style. Create your team, compare scores virtually and battle it out for trivia supremacy!
For registration please note:
You must register for your place individually
Teams cannot have more than 10 people
The team captain must email events@psa.org.au with the team name & list of team members by 5 August 2020
No team?  No problem!  Register and we will assign you a team on the night.
Watch a recording of the live careers session webinar held on 2nd June 2020. Hear from established and early career pharmacists across 10 different fields discuss what pharmacy life is like. The webinar recording is only available for PSA members.
New Pharmacist to Pharmacist Advice line
Call 1300 369 772
8.30am to 5.00pm AEST
Have a burning pharmacy practice question? You can call our New Pharmacist to Pharmacist Advice Line for answers. Speak directly to a senior pharmacist who can provide professional advice and support on:
Practice-related queries including APF, professional practice standards and guidelines, competency standards
Ethics related queries including code of ethics and/or ethical dilemmas
Technical queries about medicines, compounding and medicine availability
Regulatory queries about legislation and policy matters
Registration queries including CPD requirements and AHPRA requirements
This is an exclusive service for PSA members only. 
Did you know that more graduates choose PSA for their intern training than any other provider?
For intern training that takes you to the next level choose PSA.