World Pharmacists Day is coming up on 25th of September 2023.
The International Pharmaceutical Federation's theme for World Pharmacist Day is Pharmacy strengthening health systems.
PSA's research has found that 250,000 Australians are hospitalised each year and another 400,000 present to emergency departments as a result of medicine problems.
These admissions are estimated to cost our health system nearly 1.4 billion dollars each year.
Astoundingly, at least half of this harm could have been prevented.
Pharmacists are the custodians of medicine safety, not only in community pharmacies, but also in hospitals, in General Practice, in Aged Care Facilities, and in fact, right across our health system.
Pharmacists are your solution to a stronger primary care.
We know we have an aging population who are going to have increased healthcare needs in the near future.
We know that medicine use is on the rise.
We know that we have a GP access crisis in many parts of our state, but particularly in rural and remote Australia.
Our vision at PSA is for every Australian, no matter where they live, to have access to the best healthcare.
We are working to enhance the lives of Australians through safe, quality, and effective use of medicines.
We are working to enable pharmacists to be at the forefront of healthcare so that our communities have reliable, timely access to care.
As PSA co-hosts the 2023 FIP World Congress in Brisbane, we are celebrating pharmacists around Australia and the world.
How you can get involved
The purpose of our campaign this World Pharmacists Day is the opportunity to drive conversations about the potential role of pharmacists in primary care, and the important role pharmacists play across the health system.
Whether you're a pharmacist or an appreciator of all that pharmacists do, share the social media tiles below across your networks and social media channels, with the hashtag #WorldPharmacistsDay23, and don't forget to tag PSA!
There are also printable posters and fact sheets linked below that you can display in your office, practice or pharmacy.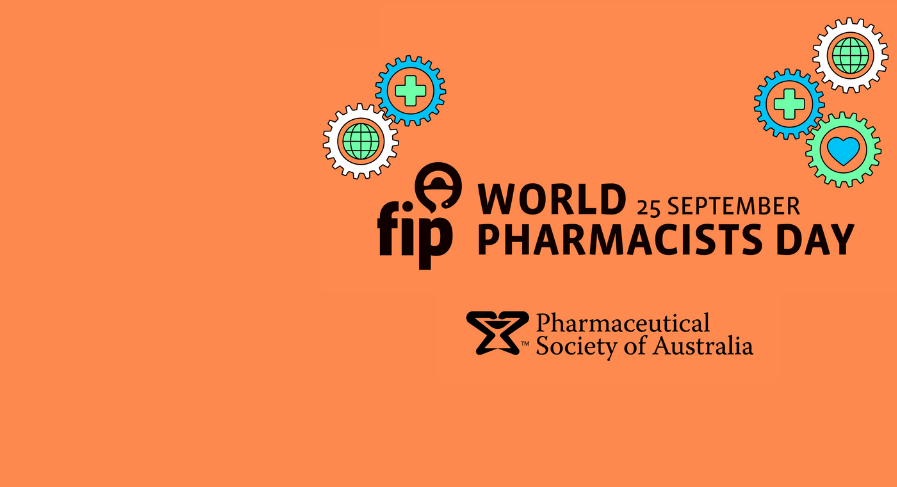 Recognising pharmacists' role in strengthening health systems
14 September 2023 The Pharmaceutical Society of Australia (PSA) has today launched its World Pharmacists Day campaign, marking the international date on 25 September (…)
Pharmacy fact sheets and posters