Find everything you need to know about pharmacists practice and digital health, including:
My Health Record
Electronic Prescribing
Secure Messaging
Connecting the dots: Digitally empowered pharmacists
PSA's Connecting the dots: Digitally empowered pharmacists outlines the future of pharmacy where these digital systems provide seamless, more customised clinical care and better medicine outcomes. Digital transformation will piece together Australia's healthcare system and provides an unprecedented opportunity to increase the quality of patient care.
Read the full document HERE
Digital Health Community of Specialty Interest
The Digital Health Community of Specialty Interest was established as the Pharmacists Digital Health Network in 2018 to promote uptake and advocate meaningful clinical use of the Digital Health initiatives by pharmacists working in any practice setting, in order to optimise health outcomes for Australians.
Why join the Digital Health CSI?
The Digital Health Community of Specialty Interest will allow for greater participation by PSA members in digital health leadership. The Digital Health Community of Specialty Interest will contribute to the Digital Health Vision for Pharmacy, development of associated education materials and design of a clinical leadership communication strategy to support practice change, in order to assist pharmacists in all practice setting to utilise digital health as a means of delivering improved outcomes.
To learn more about this group or to join click the button below.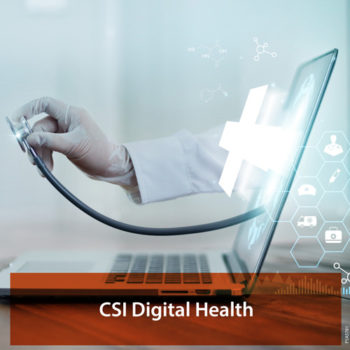 Digital Health Guidelines for pharmacists
About the guidelines
The Digital Health Guidelines for Pharmacists describe the professional obligations of pharmacists when interacting with digital health systems in performing their professional clinical roles. These guidelines provide guidance on expected professional practice when using digital health systems, so that pharmacists can provide optimal patient outcomes, while meeting legal and ethical obligations relating to data access and stewardship. The guidelines should be used as a tool to support practice and professional decision making, and ensure that patients' needs, beliefs and preferences are met. They can be used as an educational resource to inform quality assurance processes, and provide support when resolving legal disputes and ethical dilemmas.
To learn more about the guidelines and download the full guidelines click the button below.
Electronic Prescribing
Electronic prescriptions are a digitally enabled option for medication management in Australia. Electronic Prescriptions allow people to manage prescriptions electronically, increasing convenience and improving medication safety.
For your pharmacy electronic prescriptions:
Increases medicine safety by reducing prescribing and dispensing errors
Improves efficiency in prescribing and dispensing medicines
Removes the need for handling and storing a physical paper prescription
Supports digital health services such as telehealth services to ensure continuity of patient care
Provides an opportunity to protect community members and staff from exposure to infectious diseases such as COVID-19
Maintains patient privacy and integrity of personal information
To learn more about electronic prescribing click the button below.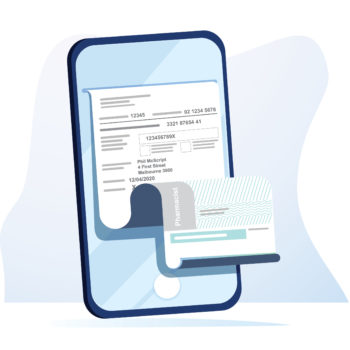 Recorded Webinars
Recorded Webinar: electronic National Residential Medication Chart – understanding the regulations – click here to watch
Recorded Webinar: electronic National Residential Medication Chart – impacts on workflow and professional practice – click here to watch