Improving health outcomes for aged care residents in Strathalbyn
Thursday, 20 February 2020
A new program designed to improve the health care of aged care residents in Strathalbyn has quickly demonstrated how integrating pharmacists into the care team improves treatment outcomes and reduces medication related harm.
Funded by the Country SA PHN and delivered in partnership with PSA, Strathalbyn was the first region in the state to take part in the Pharmacists in Aged Care project.
"On average, aged care residents have 76 prescriptions dispensed a year. The number of medications a person needs to treat their health can impact medication adherence and increase the chance of medication errors," PSA SA/NT Branch President, Robyn Johns said. "PSA's own research has found 98 per cent of aged care residents have at least one medication-related problem and over half are exposed to at least one potentially inappropriate medicine.
"PSA believes supporting pharmacists to spend more time in aged care is key to improving medicine safety and quality use of medicines. We commend Country SA PHN for initiating this program and working to incorporate pharmacists more comprehensively into the primary health care team."
"Country SA PHN has long recognised the problem of medicine safety in residential aged care. We're very pleased to collaborate with the PSA to develop and fund this program to reduce harm and significantly improve the quality of life for those in residential aged care in rural South Australia," said Country SA PHN, Chief Executive Officer, Kim Hosking.
"As a Primary Health Network, we are also pleased to see that medicine safety has been recognised as a priority by Federal and State Governments in the Aged Care Royal Commission's Interim Report. We're delighted to see that embedding pharmacists in rural South Australian residential aged care facilities is already having a positive impact on resident's health and wellbeing."
Since the program began late last year, local pharmacist Stacey Putland has been working one day a week at the Strathalbyn & District Aged Care Facility providing a range of services including medication reviews, advice to care staff, and liaison between the facility and community pharmacy.
"Generally, pharmacists are able to provide a Residential Medication Management Review to an aged care resident every two years," Ms Putland explained. "This is a comprehensive assessment to identify, resolve and prevent medication-related problems. When you consider the number of medications aged care residents take and how frequently their medication may change, two years can be a long time between reviews."
By being present in the facility, Ms Putland can now undertake on the spot medication reviews and follow up based on resident need.
The recent interim report of the Aged Care Royal Commission highlighted concerns around the use of psychotropic medications in aged care. Ms Putland believes this is another health care challenge the program can help to address.
"Our care team has already been able to cooperatively assess a number of residents taking high-risk medicines and either reduce or cease their dose," Ms Putland said. "My experience suggests that pharmacists can play a valuable role in determining when and how the step down should occur, to ensure the best outcomes for residents. By being on site, I can spend more time getting to know residents and their families, gaining a more in-depth understanding of their individual circumstances and can tailor my advice accordingly."
Ms Putland's time at the facility enables staff to utilise her medication expertise. "We recently had a resident start a new injectable medicine for treatment of a chronic condition that staff were unfamiliar with. I was able to provide advice around its use and because I spend regular time at the facility, I could catch-up with different staff on different shifts."
"The work I have been able to undertake through this program is incredibly rewarding," Ms Putland said. " There's been great support in this community, from the local community pharmacy, general practitioners, facility staff, residents and their families, even before the project, for a collaborative approach to care. With this project funding we can increase the impact of the pharmacist on medication safety and resident health and well-being.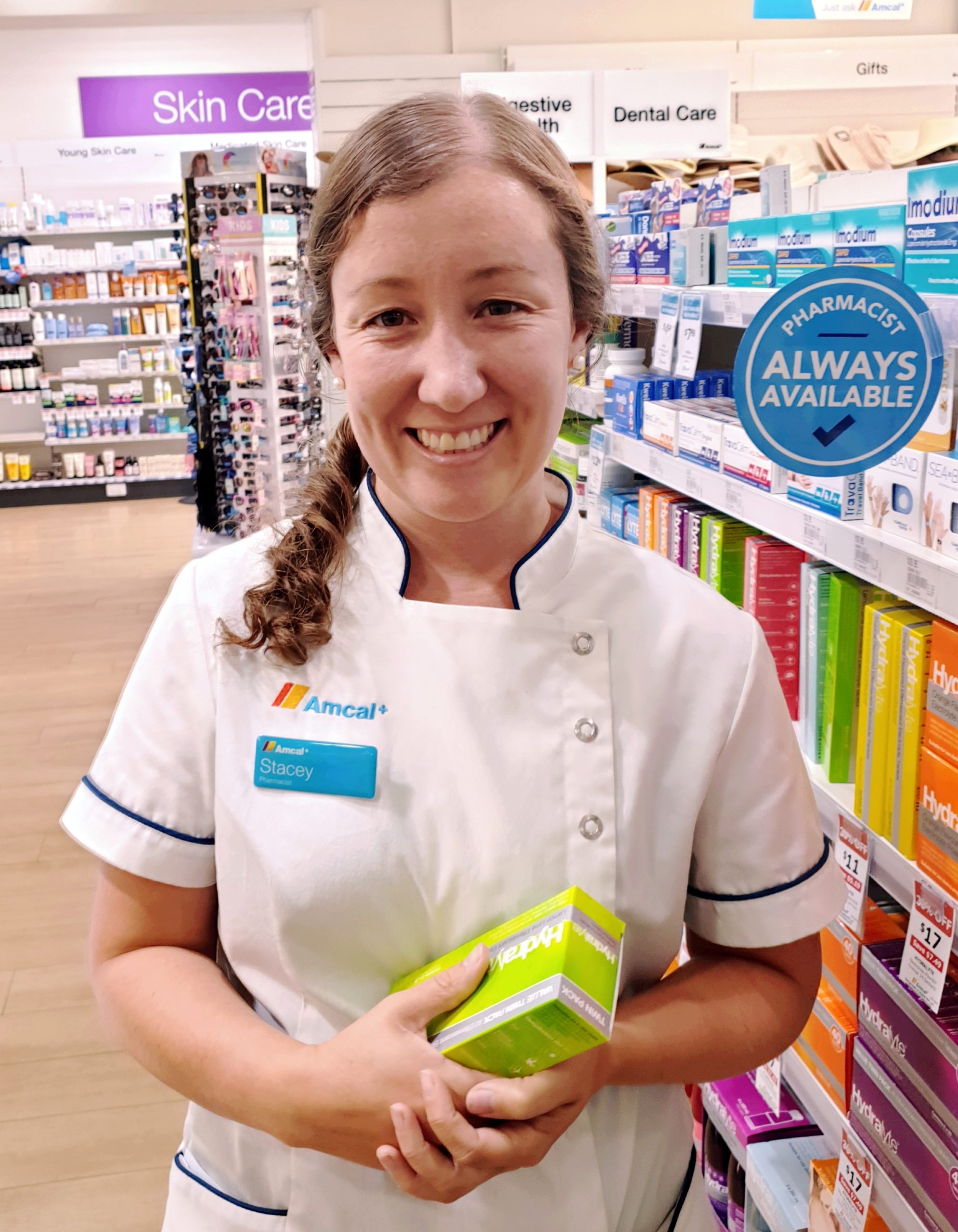 The Strathalbyn Pharmacist in Residential Aged Care project is currently scheduled to run until
June 2021.
Media contact: PSA Media 0487 922 176