Support us to support you – Update on Senate Estimates
Last week, the Senate's Community Affairs Committee held hearings to discuss the Federal Budget measures impacting our profession. I wanted to provide you with an update on these proceedings and highlight the important role that the Pharmaceutical Society of Australia (PSA) plays in advocating for pharmacists like you.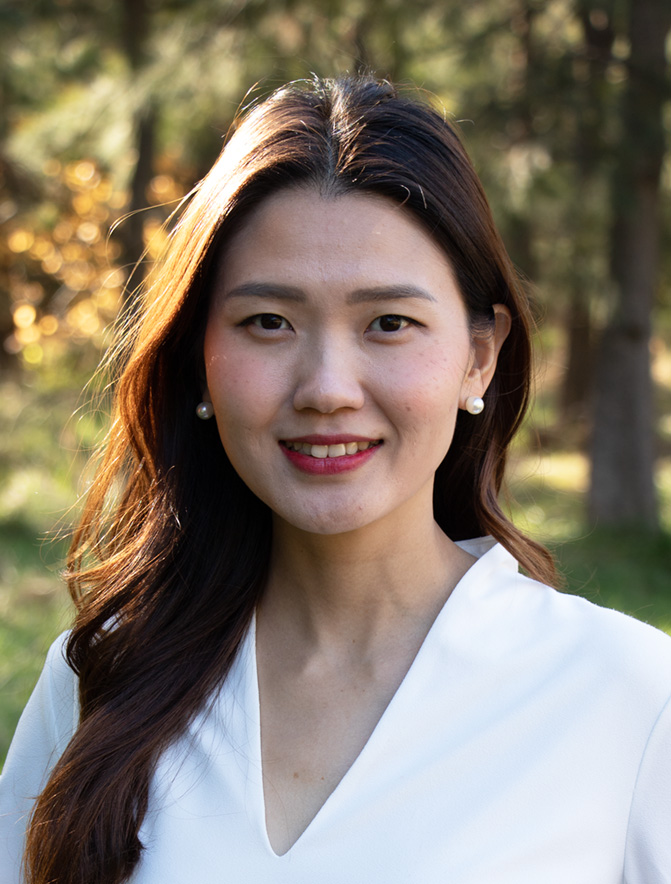 Alongside our members, PSA has been working tirelessly, in collaboration with other pharmacy organisations who share similar concerns, to represent your interests and to ensure your voice is heard. It was clear that our concerns are being heard.
Recent policy developments highlight the importance of unity and strong representation for all pharmacists. In crucial times like this, it is vital that our profession stays united in solidarity. As PSA's National President, I am absolutely committed to advocating for your interests. I invite you to join me, our PSA elected officials, members and team, in our shared mission to enable pharmacists to be at the forefront of healthcare in Australia.
During the hearings, the committee questioned officials from the Department of Health regarding various policy measures, including the proposed 60-day dispensing, on-site aged care pharmacist program, and community pharmacy reinvestment.
Senate Estimates highlighted the impact of these proposed policies, with Senators referencing conversations with pharmacists. The discussions covered a wide range of topics, such as medicine shortages, pharmacy viability (especially in regional areas), aged care services, medicines wastage, safety considerations, and policy implementation approaches.
Department heads were asked to respond to a number of questions on topics ranging from medicine shortages, the viability of pharmacies – particularly in regional areas – aged care, medicines wastage, impact on safety, "reinvestment" and policy implementation approach. Senator Anne Ruston questioned the consultation and decision-making process, and the $1.6 billion loss in co-payments.
Much of the testimony explored details already on the public record, however additional insight was provided in some areas. For example, on aged care, the Department was asked to reflect on concerns that pharmacies have been providing DAAs to residential aged care facilities cross-subsidised by dispensing remuneration and that this may no longer be sustainable. Department of Health Deputy Secretary Penny Shakespeare noted that it is not an expectation that pharmacies provide free services to aged care facilities and that there is a willingness to consider ways to manage this impact.
In relation to 60-day dispensing, the Department has also:
Confirmed a substantial component of the "reinvestment" in community pharmacy will be used to top-up budgeted funds for professional services within the 7CPA.
Recognised there may be an increase in medicines wastage, but have described the likely impact as small in the context of the scale of the PBS and that they intend to monitor this via the RUM program.
In response to questions from ACT independent Senator David Pocock, the Department of Health described some of the remuneration and transition arrangements for opioid dependence program:
Patients will pay a PBS co-payment for the medicine (i.e., methadone or buprenorphine), but be subject to no additional charges.
Like other S100 HSD medicines, community pharmacies will be paid a markup, dispensing fee, and Dangerous Drug fee for the dispensing of this item.
A staged supply fee of $5.66 (including a $0.97 consumables allowance) will be provided for each dose provided by a pharmacist.
The Department is exploring transition arrangements so that existing prescriptions can be used for a period following the program's start date.
The Department is exploring some transition arrangements for availability of OTP medicines for private clinics, but reaffirmed the policy intention is to reduce out-of-pocket patient costs.
On other measures discussed:
Following Minister Butler's announcement of a scope of practice review for all health professionals, Department of Health Deputy Secretary Penny Shakespeare provided the committee with an update on preparation for the review. The Department is currently preparing the Terms of Reference for the review which will take 12-18 months to complete.
In response to questions regarding vaping reforms, Department of Health Secretary Brendan Murphy indicated that non-prescription supply of nicotine-vapes for smoking cessation by pharmacists is a policy option the TGA is considering.
Please let me emphasise that the momentum of our advocacy efforts must continue if we want to ensure there is meaningful reinvestment into our profession as a pathway forward, to maintain the career prospects of our pharmacists and the viability of the community pharmacy network. Pharmacists can do more, the health system and our patients need pharmacists to do more, but pharmacists can't do more for less.
As a valued member of our esteemed FB ECP group, I thank you for being part of our dynamic community that is shaping the future of pharmacy. Your dedication and passion are instrumental in driving the progress of our profession.
For those who are already PSA members, I appreciate your continued support and commitment to your professional growth. Your membership enables PSA to provide you with exclusive resources, networking opportunities, and tailored support to help you thrive as an early career pharmacist.
To those who haven't yet joined us, I invite you to embark on this exciting journey with the Pharmaceutical Society of Australia (PSA). Renew your membership today or join us for the first time by visiting PSA Membership or emailing membership@psa.org.au. Together, lets forge a better future for our profession.
If you have any questions or any feedback, feel free to reach out to our team on 1300 369 772.
Best wishes,
Dr Fei Sim FPS
PSA National President