Fellowships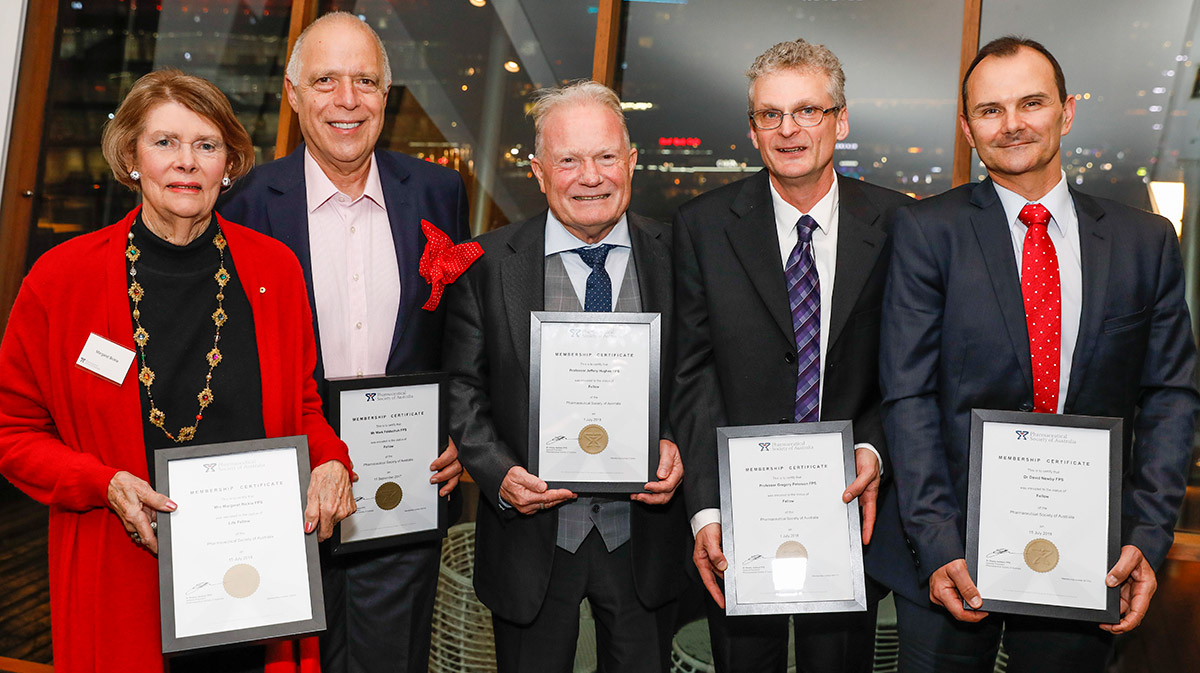 PSA members who have demonstrated significant achievement in pharmacy practice, or provided an outstanding contribution to the profession or PSA for an extended period of time, can be nominated as Fellows of the Society (FPS).
Fellowship of the Pharmaceutical Society of Australia is a prestigious achievement, and we encourage all PSA members to nominate colleagues who meet the criteria outlined in the nomination form.
Nominations will be assessed by the Branch Committee from the State/Territory the member belongs to, prior to assessment by the PSA National Board.
Any member can nominate an Ordinary member for elevation to fellowship. To apply for a Fellowship, members must complete and return the Fellow Nomination Form 2020.
Nominations close 31 March 2020.