Number of Pharmacists in each state and territory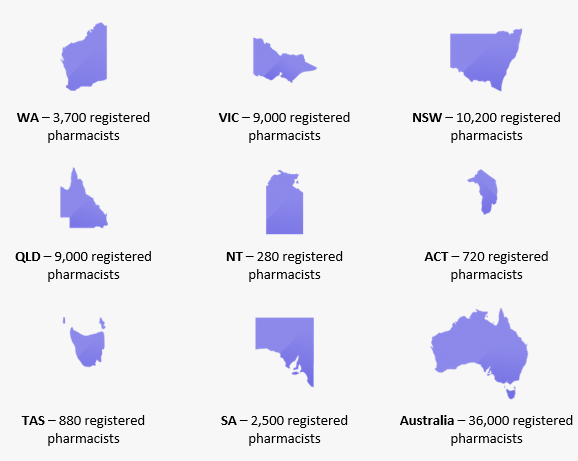 Did you know?
The average Australian visits a community pharmacy 18 times each year
97% of people living in capital cities have access to at least one pharmacy within 2.5 km radius, while  66% of people living in the rest of Australia are within 2.5 km of a pharmacy.
Nearly 10 million COVID-19 vaccines have been delivered by pharmacists around Australia, in addition to influenza and other routine vaccinations.