Enrol in Australia's most comprehensive and popular
Pharmacist Intern Training Program.

What is PSA's Intern Training Program?
Never settle for less than your best, that's why most Graduates choose PSA's Intern Training Program because it is Australia's most popular and comprehensive training program.
By enrolling in our ITP program we make the transition from study to be a practicing pharmacist easy.  Our comprehensive program prepares you to apply your knowledge in practice and ensures you are competent according to the National Competency Standards Framework for pharmacists in Australia.
The intern year is a busy one, but PSA recognises how busy you will be and has designed the course especially to suit your needs.
All ITP activities are directly related to meeting your registration requirements; shaping your skills and competency without overloading you.
Who is this program for?
The PSA Intern Training Program is essential for recent pharmacy graduates who are becoming a registered pharmacist. We provide extensive support to help you reach your career goals at a pace that fits in with your life.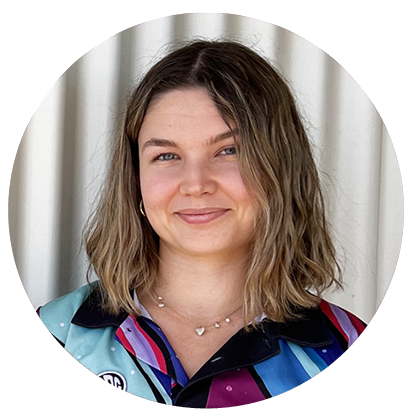 How does the program work?

A range of assignments designed to apply your clinical knowledge to practice,  optimising patient care
A mix of face-to-face 
and digital
workshops  (3 workshops – 4 days) to take your practice to the next level

Preparation for the Pharmacy Board exams

Access to expert facilitators through online discussion forums & PSA resources including eMIMS & Therapeutic Guidelines, Self-care, free immunisation training and much more.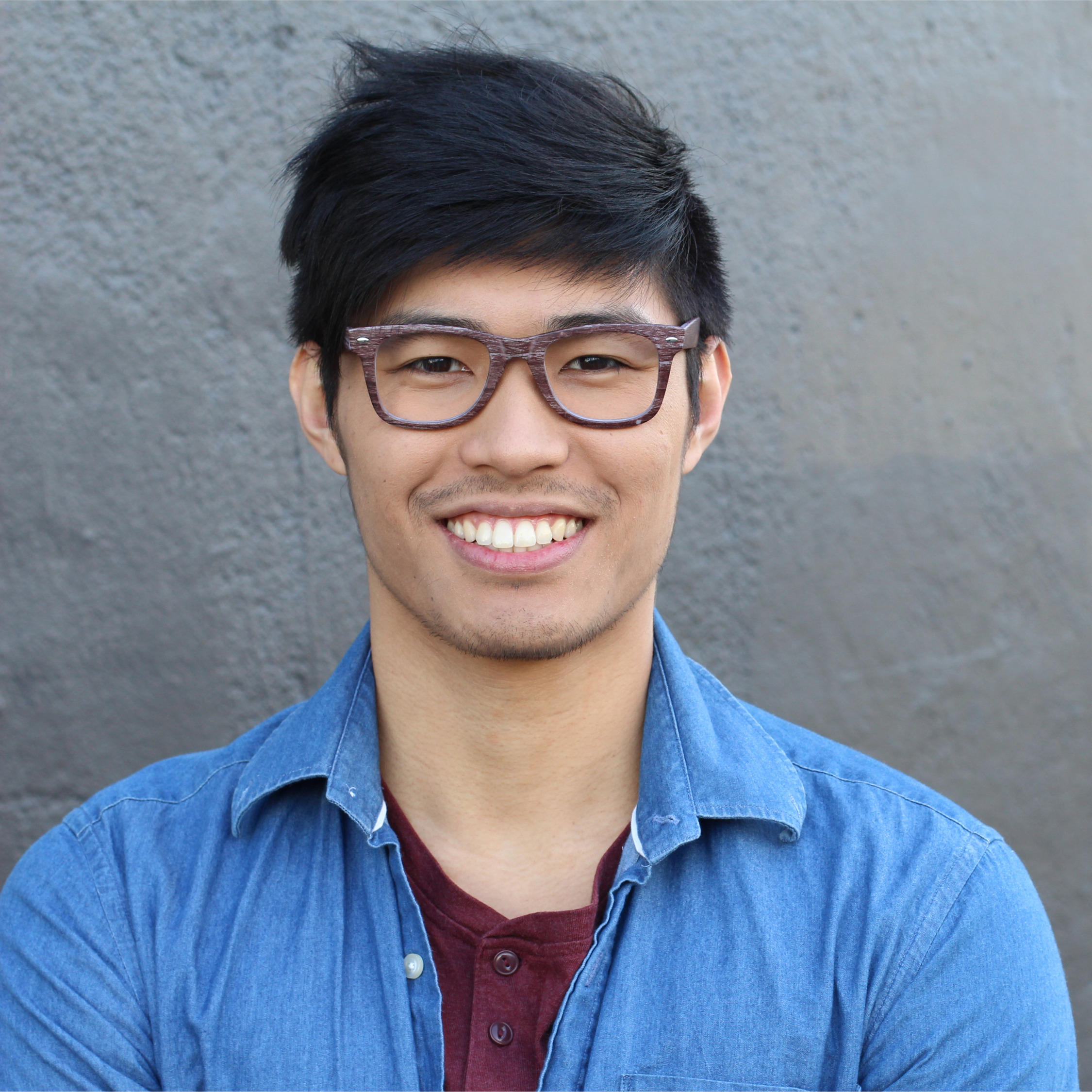 Why choose the PSA's Intern Program?
PSA is a not-for-profit member based organisation; we work for our members.
We are the only Australian Government-recognised peak national professional pharmacy organisation representing all of Australia's 34,000 pharmacists working in all sectors and across all locations.
We are committed to improving Australia's health through excellence in pharmacist care. PSA believes the expertise of pharmacists can be better utilised to address the health care needs of all Australians.
PSA works to identify, unlock and advance opportunities for pharmacists to realise their full potential, to be appropriately recognised and fairly remunerated.
PSA leads and supports innovative and evidence-based healthcare service delivery by pharmacists. We provide high-quality practitioner development and practice support to pharmacists and is the custodian of the professional practice standards and guidelines to ensure quality and integrity in the practice of pharmacy.
Our program is delivered by our Registered Training Organisation (RTO code 122206) and is required to meet and maintain high standards. The program is accredited by the Australian Pharmacy Council (APC).
Want more information on what PSA does to support pharmacists?
Click here
Never settle for anything less than your best!
What are the benefits?
In addition to preparing you to become a registered pharmacists the PSA ITP offers a range of other benefits including:
FREE PSA Membership. Check out the benefits HERE
On completion you will receive a Graduate Certificate in Applied Pharmacy Practice. LEARN MORE
The opportunity to become the PSA MIMS Intern Pharmacist of the Year. The winner receives an education grant for any career development course up to $5000. Plus a trip to the PSA National Conference, including airfares, accommodation, and transfers. LEARN MORE
Extensive support from our training officers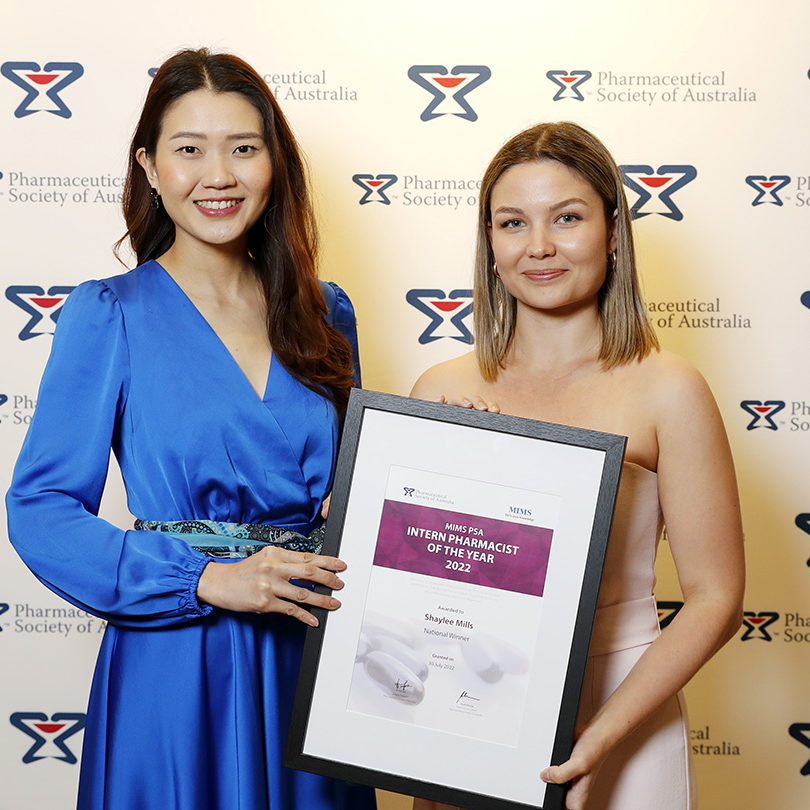 Pricing
Here at PSA we know how important flexible pricing options are. This is why we offer competitive flexible payment options to suit your lifestyle.
In addition to the Intern Training Program, you will also receive FREE PSA Membership.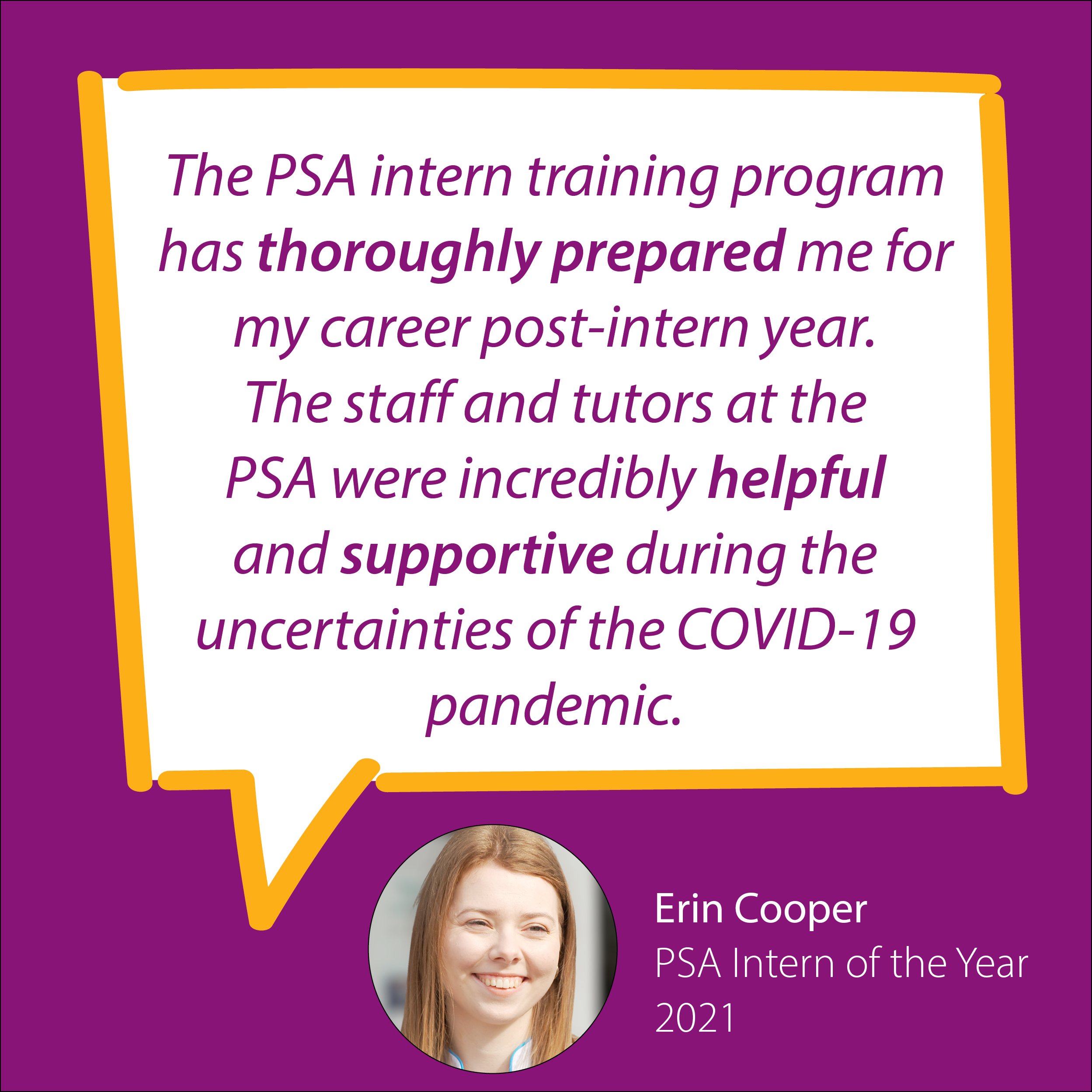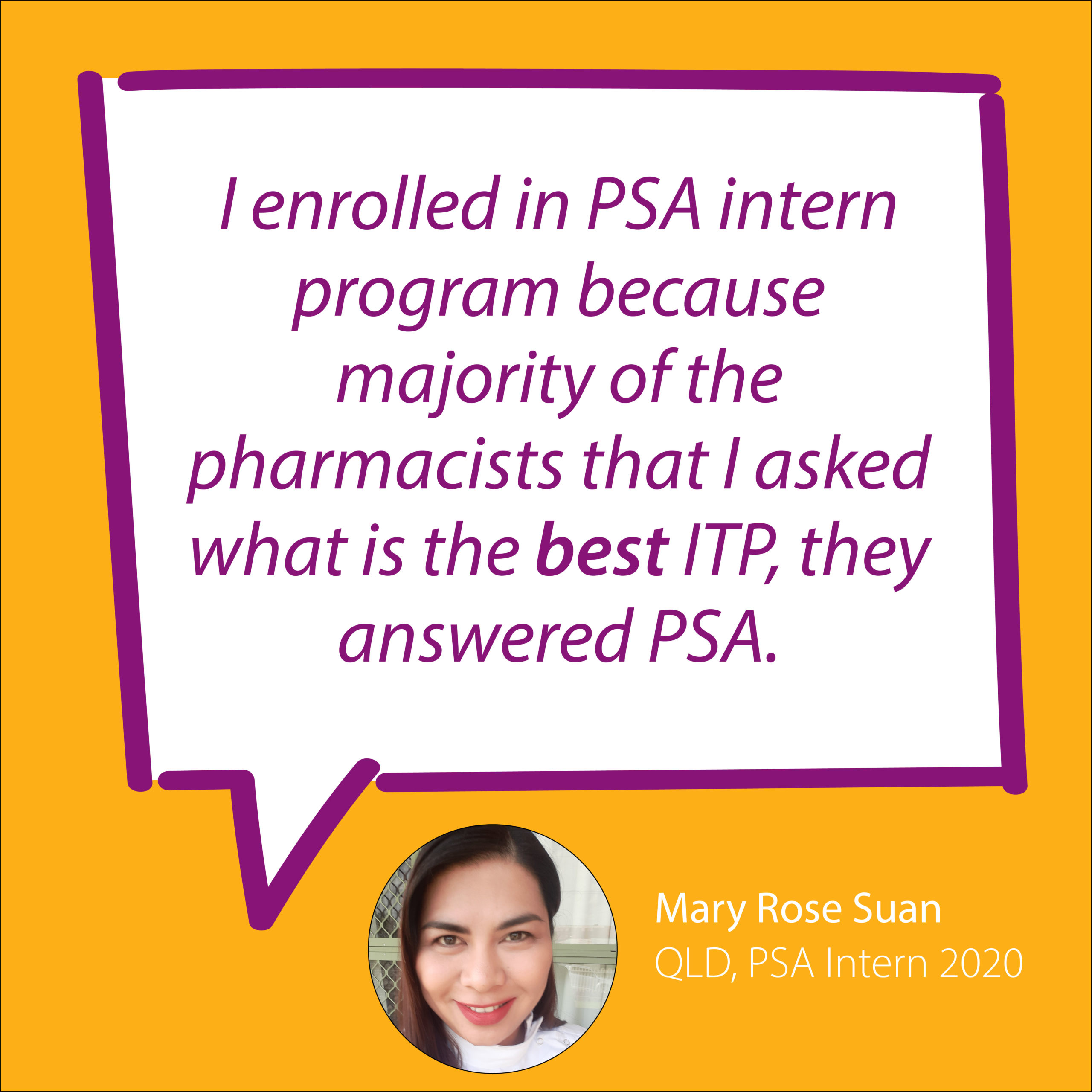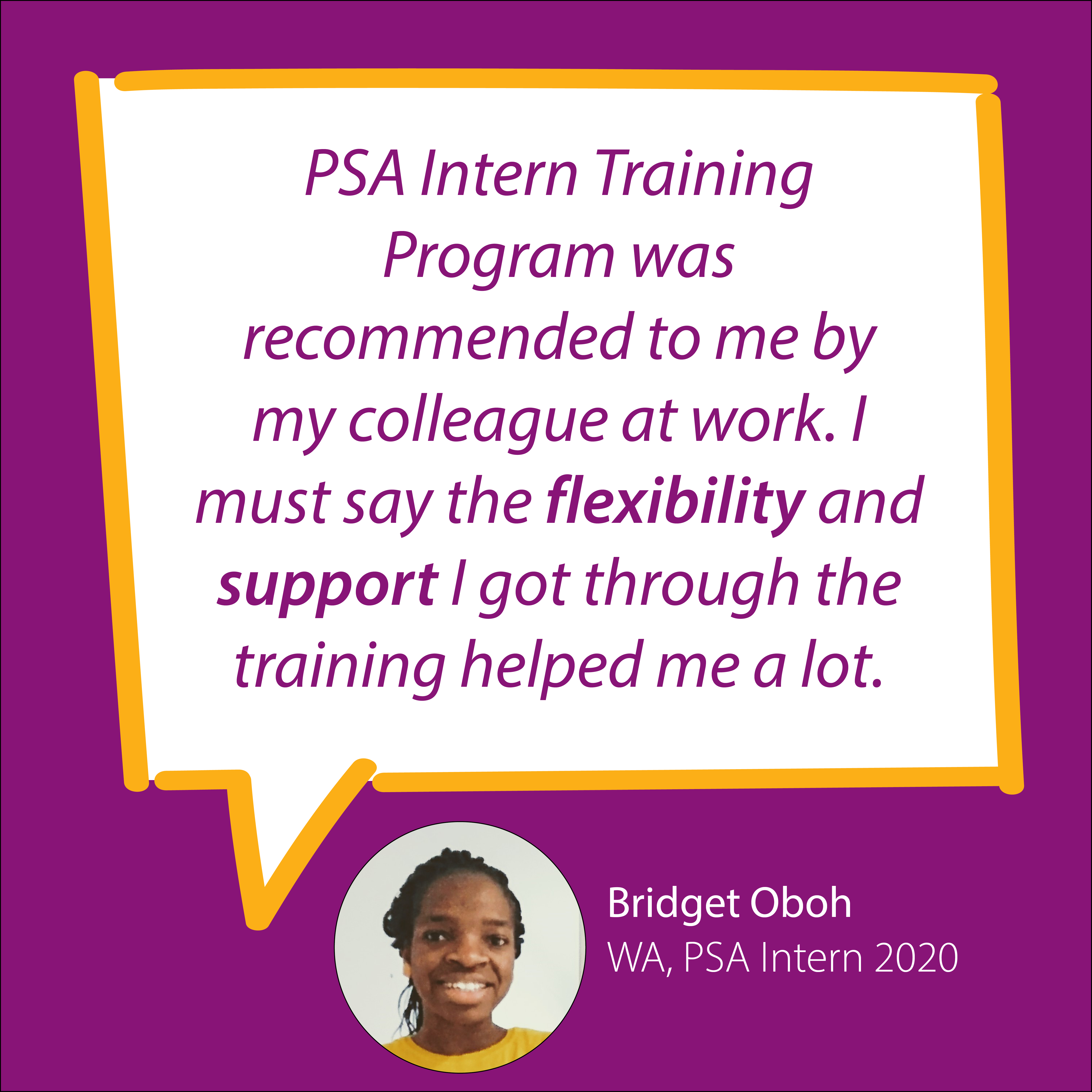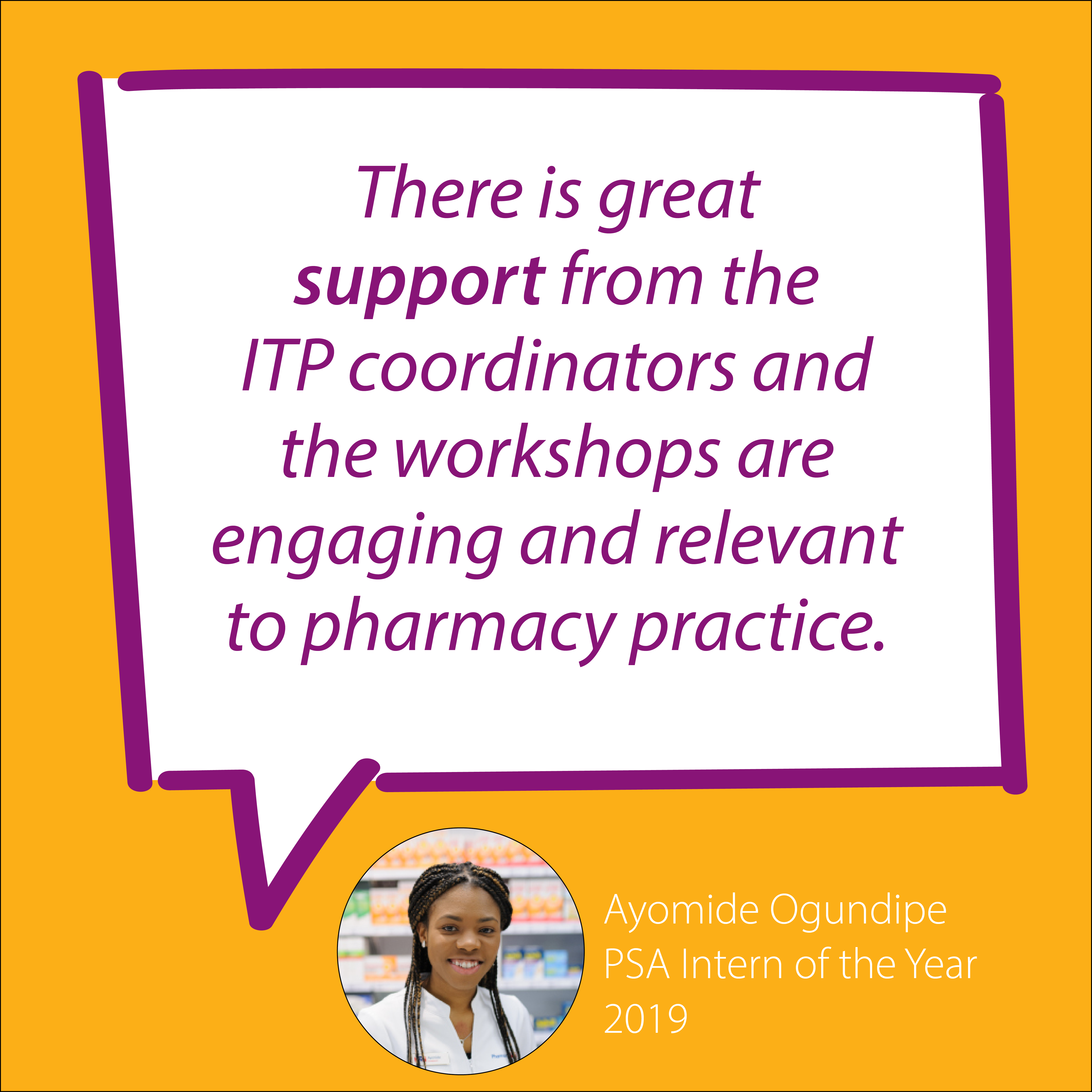 Frequently Asked Questions
Follow us on socials and connect with your tribe
Need help with membership? Please contact the friendly PSA Member Services team on membership@psa.org.au or 1300 369 772. PSA are proud to be in partnership with eMIMs