SA Palliative Care
Palliative care

The Pharmaceutical Society of Australia has been commissioned by the South Australian Department of Health and Wellbeing to deliver a Palliative Care Medication Masterclass. Initially, the concept comprised a series of collaborative health practitioner workshops focused on medicines management for end of life care. PSA has presented these as an online experience including:
a self paced learning module Palliative Care Essential CPD,
a series of three webinars – Dr Sarah Wenham and Michaela Del Campo discuss palliative care medicines and deprescribing
a series of podcasts hosted by Carlene McMaugh:

Dr Chris Moy talks about Advance Care Directives and the role of the pharmacist, the 7 step pathway and anticipatory prescribing
Julian Soriano talks about the role of the palliative care pharmacist in Aged Care facilities and the interdisciplinary care team
Peter Jenkin talks about communication strategies for pharmacists
Dr. Riera-Gilley is a holistic pharmacist and owner of Prairie Fire Pharmacy Consulting In Texas, USA. She is a Board-Certified Geriatric Pharmacist who delivers a unique & innovative service to people accessing end of life care & their family members. This service involves frank and open discussions in a social café environment, or via group video conferencing during pandemic isolation requirements.
Outcomes

Increase confidence and awareness of medication management in palliative care
Learning Objectives include:
Discuss end-of-life/palliative care and what this generally entails.
Describe various treatments and management options used in palliative care.
Communicate effectively with carers/families of palliative care patients, and their wider care team throughout the phases of care.
Discuss drug selection, dosing and medication management to ensure the quality use of medicines in palliative care, including de-prescribing of medications where appropriate
Discuss advance care planning and advance care directives.
Each component can count towards a pharmacist's CPD plan.
This project is supported by funding from the South Australian Government through the Palliative Care 2020 Grants Program. PSA would  like to thank all of our speakers for their time and sharing their knowledge and expertise. For any further information on this project, please contact SABranch@psa.org.au.
The Pharmaceutical Society of Australia is committed to your privacy. Our Privacy Statement can be accessed here.
PSA will provide de-identified data to the SA Department for Health and Wellbeing regarding access to the Palliative Care Medication Masterclass including profession and geographic location.
Completion of the Palliative Care Essential CPE is assumed knowledge for the Palliative Care Medication Masterclass and can be accessed here.
Polypharmacy and Deprescribing in Palliative Care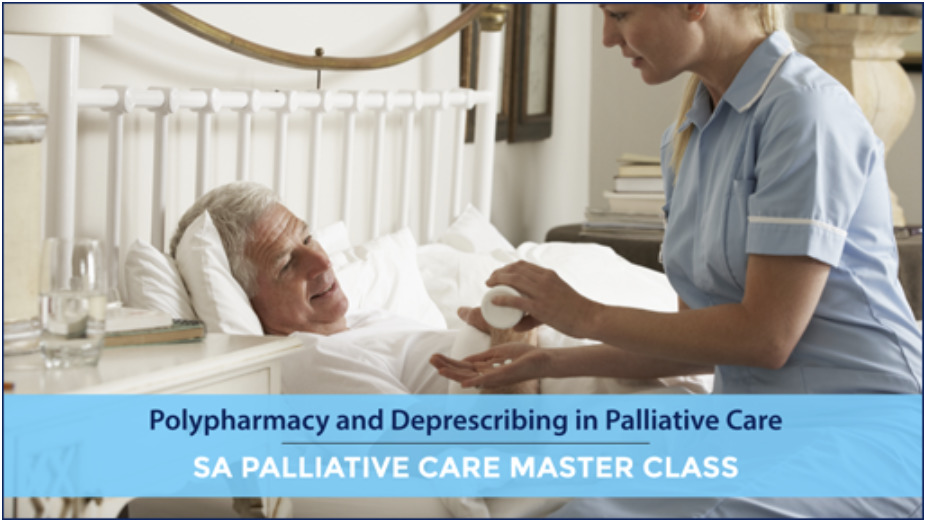 Medicines in the Last Days of Life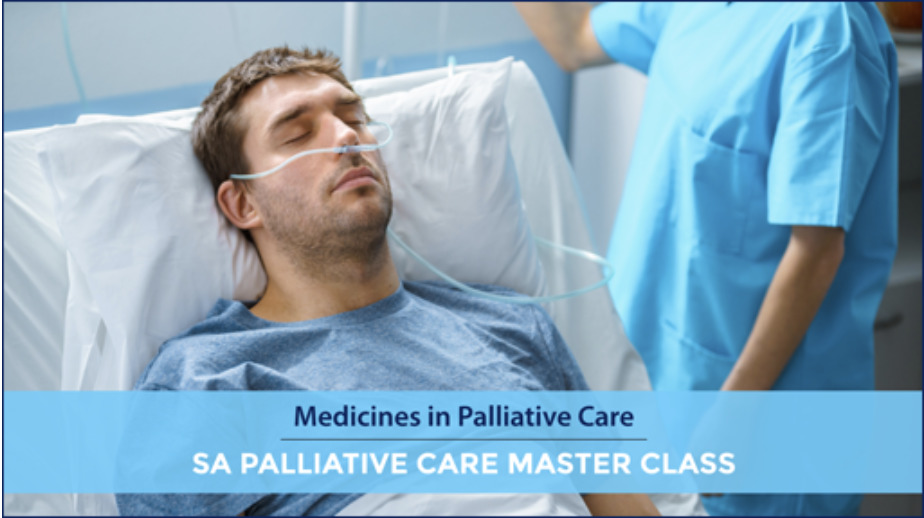 Final medicines in Palliative Care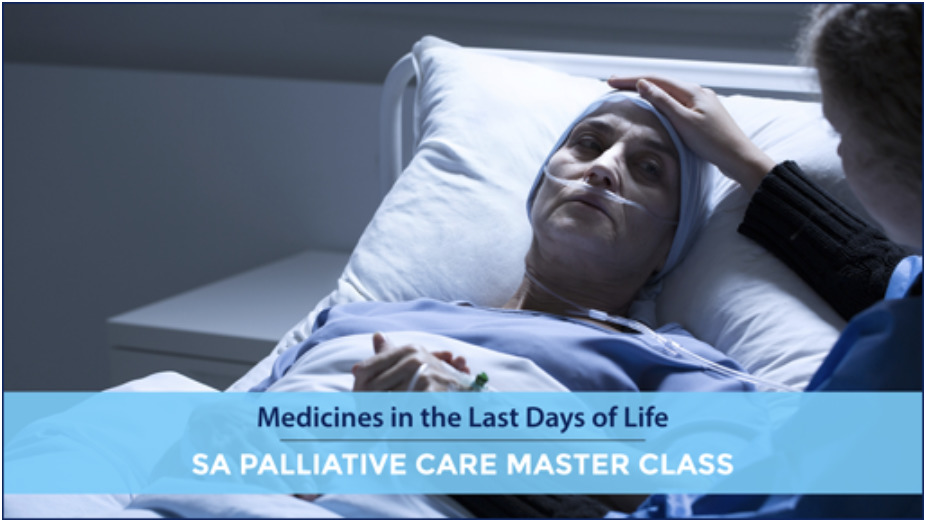 Episode 1: Pharmacists working in the Palliative Care Setting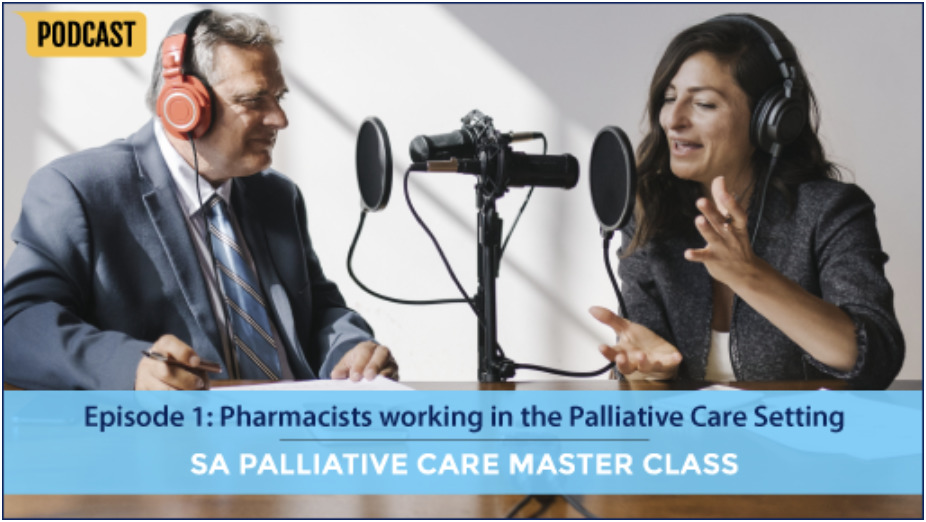 Episode 2: General Practitioner discussing palliative care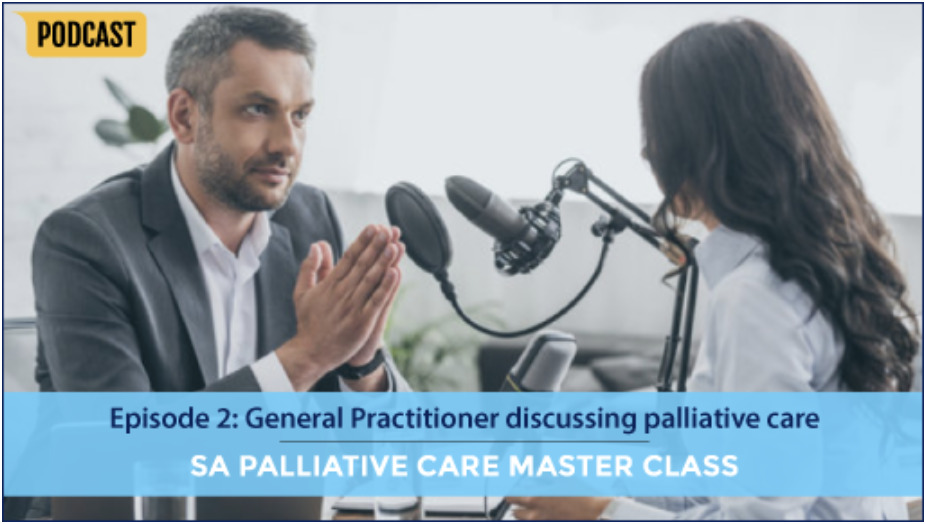 Episode 3: Nurse practitioner discussing palliative care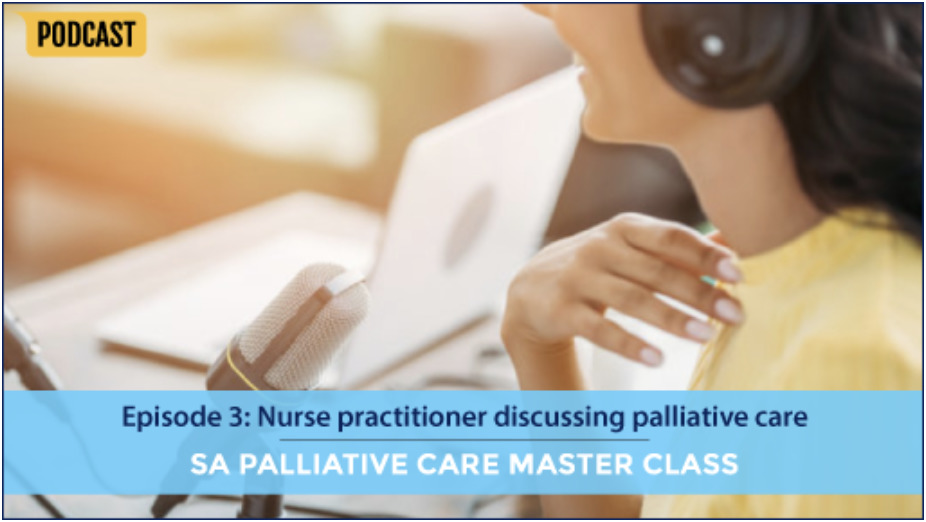 Episode 4: Pharmacists and end-of-life discussions