Vale John Daffey FPS
25 May 2023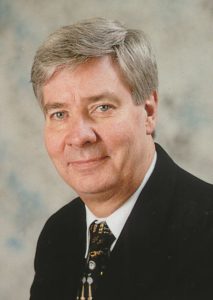 The Pharmaceutical Society of Australia (PSA) is deeply saddened to hear of the passing of former National President John Daffey FPS.   
Mr Daffey served as PSA's National President between 2000 and 2001, on top of his 15 years of service on PSA's Victorian Branch from 1987 to 2002.   
PSA National President Dr Fei Sim FPS expressed her deepest condolences to Mr Daffey's colleagues, family, friends and loved ones.   
"John made many valuable contributions to our profession, both as a community pharmacist and as a national leader," Dr Sim said.   
"John is well known for his leadership and collegiality throughout negotiations for the 3rd Community Pharmacy Agreement, working collaboratively with the Pharmacy Guild of Australia to get the best outcomes for Australian pharmacists and patients.  
"His loss comes at a difficult time for pharmacists around Australia, and there has never been a more important time for our profession to unite in John's spirit of solidarity.  
"On behalf of the pharmacy profession, my deepest condolences are with the Daffey family, their friends, and many colleagues in Victoria," Dr Sim concluded. 
Media contact:   Georgia Clarke   M: 0480 099 798  E: georgia.clarke@psa.org.au