"For a long time, members have been calling for a forum to support collaboration, innovation and strategic progression of various clinical practice areas in pharmacy. The Communities of Specialty Interest (CSIs) are a vital way for members to engage and set the future of the profession and PSAs work. PSA members may apply to join a CSI group and benefit from the strategic advice, support and dedication of its leadership and practice groups. Members may help to contribute toward and debate key issues affecting the sustainability of the profession into the future. PSA members are critical to the future of pharmacy and to evolving roles and remuneration in the profession. I hope you will consider being a part of the PSA Communities of Specialty Interest Practice group and we look forward to continue working with you through the CSI."
-Mark Kinsela (CEO)
Current CSI Groups
The CSI's have been set up to deliver a unique member benefit and show that PSA is committed to professional development and industry growth. PSA CSIs will be the facilitated forum for developing policy, strategies and translational tools, which will propel the profession into the future. The CSIs are to provide an opportunity for PSA members, in a dedicated leadership and group setting, to discuss and advise the PSA of current and emerging practice needs and specialty interests of pharmacists. The principle focus of the CSIs is to provide a pharmacist's perspective in a defined practice area and support the vision and mission of the PSA relating to that practice.
Contemporary Community Pharmacy Practice
The Contemporary Community Pharmacy Practice CSI aims to identify and articulate the complexities, opportunities and challenges facing community pharmacy within contemporary practice environments. The CSI-CCPP seeks to identify where further support is needed for pharmacists as they face massive organisational, economic and technological change.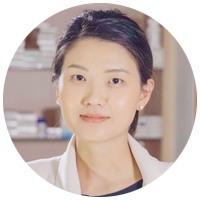 Chaired by Dr Fei Sim
Dr Fei Sim is a Senior Lecturer and the Coordinator of International Engagement in the Curtin Medical School at Curtin University, Western Australia (WA). Dr Sim served as the President of the Pharmaceutical Society of Australia (PSA) WA Branch between 2017-2021, and currently serves as a PSA National Board Director. Dr Sim is an AHPRA-registered practising pharmacist, a co-proprietor of two community pharmacies, and a Pharmacy Board of Australia-appointed Oral Practice Examiner. Dr Sim holds a Doctor of Philosophy degree in Pharmacy and a Bachelor of Pharmacy degree with First Class Honours, and is a qualified pharmacist immuniser and an Accredited Mental Health First Aid Instructor. She is a Fellow of the PSA and the Higher Education Academy, and a Graduate Member of the Australian Institute of Company Directors. Dr Sim serves on a number of profession and academic-related committees. Her Excellence and Innovation in Teaching Award in 2014, the PSA WA Early Career Pharmacist Award in 2018 and the National Early Career Pharmacist of The Year Award in 2019 are testaments to her commitment to patient care, learning and teaching, leadership in pharmacy, innovation and initiative in pharmacy service delivery, as well as peer and professional engagement.
Watch the CCPP Group Launch Meeting 👇
"There has been a paradigm shift in community pharmacy practice. To meet the contemporary needs of patients, consumers and the overall health system in Australia, the role of community pharmacists has expanded beyond medicine supply and will only continue to evolve. However, successful evolution and advancement of community pharmacy practice requires a multifaceted strategic approach, involving innovation, collaboration and perseverance from all stakeholders. The Contemporary Community Pharmacy Practice CSI Group serves as a platform to enable community pharmacy practice development in an effective and sustainable manner moving forward. Community pharmacists can no longer be reclusive in our practice, and we need to work together to gain the roles, recognition and remuneration we deserve, and we are in it together. Community pharmacies and pharmacists are integral to local communities. Whilst the pandemic has highlighted the invaluable and paramount role played by community pharmacists, it has accentuated gaps in our practice which warrant improvement. This CSI group serves to bring passionate, invested and interested members together to debate and guide future development of this practice area. I call on you, our PSA members, to join the Contemporary Community Pharmacy Practice Group, and be in this journey to make waves and a positive impact!"
– Dr Tin Fei Sim (Chair)
Early Career Pharmacists
The Early Career Pharmacists CSI (formerly the ECPWG) was established both nationally and in each state branch early in 2009 to support pharmacists in the early stages of their career. It represents students, interns and registered pharmacists with up to 10 years of experience.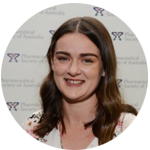 Chaired by Deanna Mill
Deanna Mill has acquired a unique breadth of skills and experience, having worked in rural, metropolitan, hospital, community, teaching and research settings. In addition to her comprehensive pharmacy experience, Ms Mill is also currently completing a Doctor of Philosophy (PhD) at the University of Western Australia. Deanna is interested in behaviour change, systems and professionalism in pharmacy and hopes to assist the PSA to facilitate changes necessary for expanding remuneration, roles and pharmacist contribution to an ever-changing health landscape. Deanna looks forward to the opportunity to engage with members in proficient organisational strategy and planning, critical risk assessment and mitigation, and pragmatic approaches to problem-solving issues that affect the organisation and profession.
Watch the ECP Group Launch Meeting 👇
"The Early Career Pharmacists CSI (formerly the ECPWG) was established both nationally and in each state branch early in 2009 to support pharmacists in the early stages of their career. It represents students, interns and registered pharmacists with up to 10 years of experience. The purpose of the Early Career Pharmacists CSI group is to provide strong representation from early career pharmacists to PSA and ensure that ECPs are recognised as crucial stakeholders in the Australian pharmacy sector. In particular, the ECP CSI will:
Provide an Early Career Pharmacist perspective to the PSA National Board and senior management on a variety of issues.
Facilitate succession planning via opportunities for ECP participation on the PSA National Board, National Board sub-committees, and Branch Committees.
Identify the needs of ECPs in relation to professional development, practice support and advocacy, and advise PSA on how to address these needs.
Facilitate programs and activities that aim to improve professional satisfaction for early career pharmacists.Provide strong representation and leadership on issues of importance to early career pharmacists.
Our foremost goal is to create a safe environment for Early Career Pharmacists to discuss relevant topics and seek guidance when needed."
– Deanna Mill (Chair)
Interdisciplinary Team-based Care
The Interdisciplinary Team-based Care CSI aims to consider and discuss options which assist pharmacists working with teams of clinicians of different disciplines, together with patients, to undertake assessment, diagnosis, intervention, goal-setting and the creation of care plans. This will be via the development of long-term best-practice strategies for collaboration and proactive engagement.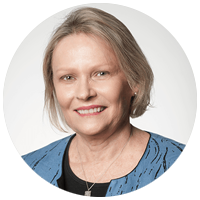 Chaired by Debbie Rigby
Debbie Rigby is a consultant clinical pharmacist from Brisbane. Since graduation with a Bachelor of Pharmacy from the University of Queensland she has since obtained a Graduate Diploma in Clinical Pharmacy, Certification in Geriatric Pharmacy, Advanced Diploma in Nutritional Pharmacy and certification as an Asthma Educator; and is credentialed as an Advanced Practice Pharmacist. Debbie is a former Director of NPS MedicineWise and Vice-President of PSA. Debbie has special interests in geriatric pharmacotherapy, deprescribing, health behavioural change and asthma/COPD management. She regularly conducts medication review services (Home Medicine Reviews) in collaboration with GPs in a medical centre, as well as providing education to pharmacists, general practitioners, nurses, nurse practitioners and consumers.
Watch the ITBC Group Launch Meeting 👇
"The Interdisciplinary Team-based Care CSI will bring pharmacists working across different models of care and programs such as HMRs and RMMRs together to discuss hot topics and challenges with other pharmacists, share interesting patient cases, identify educational needs, and provide a voice to inform PSA on policy and advocacy. Medicine safety is a national health priority and pharmacists can contribute much more to this important issue through an interdisciplinary approach. An interdisciplinary approach involves team members from different disciplines working collaboratively, with a common purpose, to set goals, make decisions and share resources and responsibilities. I think the introduction of CSIs is an exciting member benefit, with the potential to provide a voice for pharmacists working in innovative and future models of practice. Members of the CSI will have input into relevant consultation papers, evaluation and review of current professional programs, and CPD planning and delivery, that will help create our preferred future as pharmacists. Creating a social network of pharmacists practicing and aspiring to practice in collaborative care will provide opportunities to pick the brains of clinical experts and benefit from their experience. PSA will benefit from the perspective and experience of pharmacists practising in interdisciplinary team-based care to better target their member offerings."
– Debbie Rigby (Chair)
Respiratory Care
The Respiratory Care CSI was established with an initial focus on the current status of asthma management in pharmacy practice and the role of the pharmacist in respiratory management. The CSI-RC aims to develop a framework for a Respiratory Toolkit and a National Respiratory Advocacy Strategy.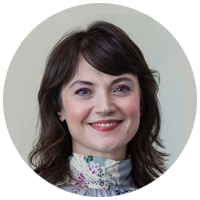 Chaired by Sinthia Bosnic-Anticevich
Professor Bosnic-Anticevich is an internationally recognised leader in clinical pharmacy research in the field of respiratory medicine; in particular the quality use of respiratory medicines. She leads national and international research groups focusing on the use of respiratory medicines in different patient populations. She works across the continuum of health care settings, with a multi-dimensional and inter-professional approach to better understand and improving health outcomes for patients using respiratory medicines. Professor Bosnic-Anticevich is on the executive committee of Allergic Rhinitis in Asthma (ARIA), the body responsible for creating guidelines for the management of allergic rhinitis and Chair of the Pharmacy ARIA group.
Watch the RC Group Launch 👇
"It is quite clear that over the last 5-10 years the respiratory landscape has been changing. Our understanding of the pathophysiology and treatment of chronic obstructive lung diseases, specifically asthma and Chronic Obstructive Pulmonary Disease (COPD) has meant that the delivery of care has also needed to change. This has implications for pharmacy and pharmacists and while guidelines provide the overall context for the delivery of care, they are rarely fit for purpose for pharmacy. The Respiratory CSI will bring together pharmacists across the spectrum of practice, research, education and advocacy and will enable a dynamic and vibrant platform from which real-life, practising pharmacists will have the opportunity to input and impact on the strategies developed for the delivery of respiratory care in the community and across the continuum of care. The Respiratory CSI will ensure that practice-based initiatives for respiratory are developed and enabled by pharmacists for pharmacists. It is only through this profession-based approach that patients with respiratory conditions, can receive maximum benefit from pharmacy services, which are effective and sustainable in the real world setting. Members will gain the opportunity of having a voice and providing advice and. Influence into the development of strategies for the profession around respiratory care. They will have the professional advantage to engage with leaders within the respiratory field and to influence the development of policy recommendations. They will gain access to the latest medical findings in the field of respiratory medicines, have the opportunity to develop leadership skills within the profession and will gain exposure to interprofessional colleagues as they relate to respiratory care. Their level of involve can be at one of three levels and their involvement can evolve as their needs and ambitious change over time."
– Professor Sinthia Bosnic-Anticevich (Chair)
Digital Health
The Digital Health Community of Specialty Interest was established as the Pharmacists Digital Health Network in 2018 to promote uptake and advocate meaningful clinical use of the Digital Health initiatives by pharmacists working in any practice setting, in order to optimise health outcomes for Australians. Establishing the Digital Health Community of Specialty Interest will allow for greater participation by PSA members in digital health leadership.
The Digital Health Community of Specialty Interest will contribute to the Digital Health Vision for Pharmacy, development of associated education materials and design of a clinical leadership communication strategy to support practice change, in order to assist pharmacists in all practice setting to utilise digital health as a means of delivering improved outcomes.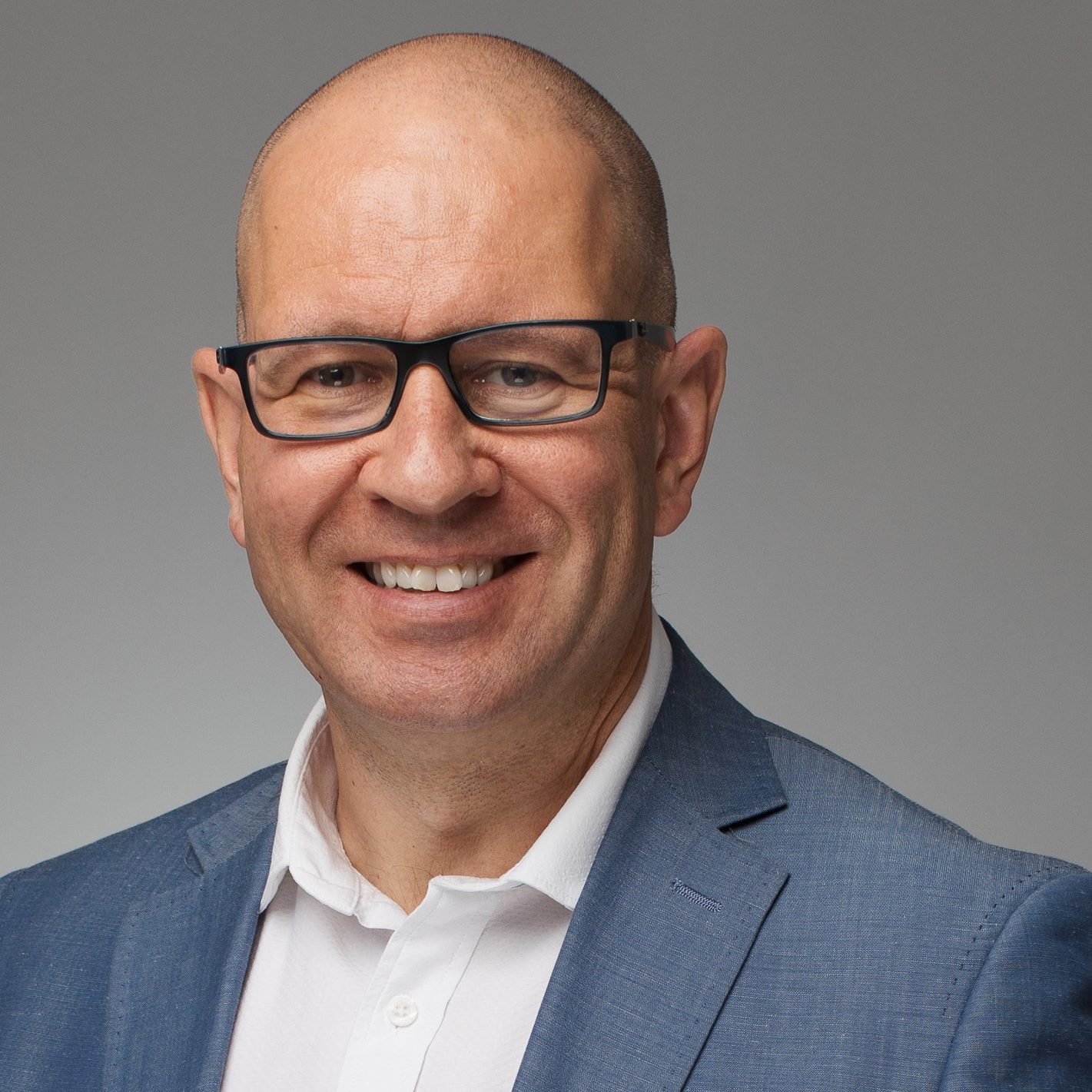 Chaired by Andrew Matthews
Andrew Matthews has a track-record of program and project success across health and pharmacy initiatives that have made a real difference to the practice of health professionals and the lives of Australians.
As Medicines Safety Program Director at the Australian Digital Health Agency from 2018-2021, Andrew and his Agency team led the development of the technical framework for electronic prescribing and the subsequent implementation of electronic prescriptions.
ePrescriptions have enabled more streamlined workflows especially for telehealth, and for those people self-isolating at home under COVID-19 restrictions. A telehealth consult can now be supported by a doctor being able to send a legal, fully digital prescription direct to their patient by SMS or email. Andrew's work also supported the implementation of the Pharmacist Shared Medicines List (PSML) in My Health Record, and contributed to the national approach to RTPM.
Andrew continues his involvement in digital health, now working for the Department of Health on a Modernisation of Diagnostic Imaging project that will allow the expansion of eRequests and referrals for diagnostic imaging.
As a pharmacist, he has worked in both hospital and community pharmacy in Adelaide, Canberra, and Wagga Wagga. Andrew has presented at multiple conferences both as an invited speaker and as a presenter of contributed papers/posters, and actively participated in many professional practice committees and working groups.
Why should I join a CSI group?
✔    Collaborate online with a passionate community of PSA members to set new and exciting horizons for pharmacy and industry growth.
✔    Network and voice your opinions on the things that matter to you.
✔    Take advantage of this unique member benefit to further your professional development.
✔    Keep up-to-date on new models, career pathways, policy development, strategic guidelines and practice tools that will propel our profession into the future.
✔    Discuss and advise the PSA of current and emerging practice needs and specialty interests of pharmacists.
✔    Provide a pharmacist's perspective in a defined practice area and help PSA in supporting the vision and mission of that practice area.
✔    Ensure pharmacists are practicing to their full scope and being remunerated accordingly.