COVID-19 information for pharmacists
This information was last updated Tuesday 21 March 2023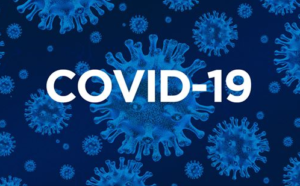 COVID-19 vaccine roll out: community pharmacy

Australia's community pharmacy network has been activated to participate in the national COVID-19 vaccine roll-out. On-boarded pharmacies are administering initial course vaccines, and booster vaccines, including:
Vaxzevria, AstraZeneca COVID-19 vaccine
Spikevax, (Moderna) mRNA COVID-19 vaccine:

Original formulation  – no longer available from November 2022
Bivalent Omicron COVID-19 vaccine – from October 2022

Comirnaty, Pfizer mRNA COVID-19 vaccine:

Original formulation no longer available – December 2022
Omicron BA.1 COVID-19 vaccine – From December 2022 to March 2023
Omicron BA.4-5 COVID-19 vaccine – From March 2023

Pfizer 5-11 years (orange cap), paediatric COVID-19
Nuvaxovid, Novavax's protein-based COVID-19 vaccine
Not all community pharmacies are administering all vaccines. Most pharmacies are limiting services to specific clinic times or dates.
The vaccine roll-out has been extended until 31 December 2023 as part of Australia's 2023 COVID-19 national management plan.
The EOI and payment process is managed by the Pharmacy Programs Administrator (PPA) on behalf of the Department of Health (Australian Government).
Training
Pharmacist vaccinators must undergo specific training in the COVID-19 vaccines, which will be the same for all health care workers administering COVID-19 vaccines. Vaccinators are expected to complete the relevant module before administering each different vaccine – including the new bivalent formulations. Vaccinators are also expected to revise each module after each update. This is in addition to meeting the requirements of being a pharmacist vaccinator in your state/territory.
This training is hosted on the Department's online platform and can be accessed here. The training is being provided free to all authorised COVID-19 vaccination providers.
If you are not already a pharmacist vaccinator, you will need to meet the requirements of becoming a pharmacist vaccinator in your state/territory, including completing an accredited vaccination course.
Pharmacists who wish to do additional training to familiarise themselves with multi-dose vials may find the following resources useful:
Other vaccination settings
Pharmacists are able to be employed in other care settings (such as in a general practice medical centre or at a Commonwealth Clinic) for both the Primary Care EOI and the Surge Workforce arrangements, some of which are currently undergoing active recruitment. Further detail is available in the Australian COVID-19 Vaccine National Roll-out Strategy.
The Commonwealth Department of Health's COVID-19 vaccination training program provides free and accredited training modules for pharmacists involved in the administration of COVID-19 vaccines.
Upon successful completion of this mandatory training, you will receive a certificate of completion which can be used to manually record this training in your CPD plan. The information below will assist you in recording the correct information simply and accurately.
Information you will need to record this activity
Self-recording CPD in your PSA CPD Plan is easy, and there's a short video available here which walks you through the process. If you still require assistance our friendly member services team area available on 1300 369 772.

Accreditation code: G2021007
CPD credits: This activity has been accredited for up to 5.0 hours of Group 1 CPD (or up to 5.0 CPD credits) suitable for inclusion in an individual pharmacist's CPD plan, which can be converted to up to 5.0 hours of Group 2 CPD (or up to 10 CPD credits) upon successful completion of relevant assessment activities.
The number of CPD credits that you can record will be determined by the time that it took you to complete the activity and which modules you completed. CPD can be recorded at a rate of 1 Group 1 CPD credit, or 2 Group 2 CPD credits per hour of activity. For more information refer to the Pharmacy Board of Australia's Guidelines on Continuing Professional Development which are available here.
The available modules including their estimated duration are provided below. Ensure that you review which modules you completed and estimate the time it took to complete each module when recording these activities in your CPD plan.
Core training modules:
Module 1: COVID-19: An introduction (25 minutes)
Module 2: Handling and storage (40 minutes)
Module 3: Communication and purpose (40 minutes)
Module 4: Multi-dose vial (MDV) training and delivery (25 minutes)
Module 5: Documentation and reporting (25 minutes)
Module 6: Safety, surveillance and reporting for adverse events following COVID-19 vaccination (30 minutes)
Additional training modules:
Additional module 1: Pfizer-BioNTech vaccine (30 minutes)
Additional module 2: AstraZeneca vaccine (30 minutes)
Additional module 3: Moderna vaccine (30 minutes)
Competency Standards: This activity meets the following competency standards as set out in the National Competency Standards Framework for Pharmacists in Australia (2016): 1.3, 2.1, 2.3, 3.1, 3.2, 3.5, 4.5.
Current recommendations for pharmacists and the community
AHPPC and state governments continue to strongly recommend mask use in health settings. This includes all settings pharmacists work. Some workplaces, such as aged care, are subject to additional PPE obligations or may introduce additional PPE requirements as controls to mitigate risk.
Pharmacists and pharmacy staff should wear face masks which are at least medical grade masks, such as type 1 surgical masks. Correctly fitted P2/N95 masks offer additional protection for the person wearing the masks and their contacts.

Cloth masks and reusable masks should not be used. Face shields are considered eye protection. They not an equivalent substitute for surgical masks.
A national taskforce has broughttogether peak professional bodies across Australia whose members are providing clinical care to people with COVID-19.
They undertake continuous evidence surveillance to identify and rapidly synthesise emerging research in order to provide national, evidence-based guidelines for the clinical care of people with COVID-19, post-COVID syndrome (long COVID), as well as other emerging conditions, such as mpox.
These are 'living' guidelines, updated with new research in near real-time in order to give reliable, up-to-the minute advice to clinicians providing frontline care in this unprecedented global health crisis.
The Commonwealth Department of Health continue to publish and update a variety of information and resources for health professionals and patients on the evolving COVID-19 situation.
Member enquiries
PSA will continue to provide updates as we receive information. To speak with one of our team, including the member-only Pharmacist-to-Pharmacist advice line, please call PSA on 1300 369 772 or send us an email.