COVID-19 information for pharmacists
This information was last updated Monday 4 July 2022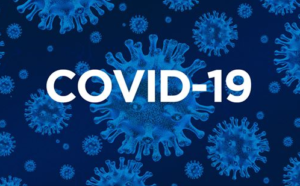 COVID-19 vaccine roll out: community pharmacy

Australia's community pharmacy network has been activated to participate in the national COVID-19 vaccine roll-out. On-boarded pharmacies are administering initial course vaccines, and booster vaccines, including:
Vaxzevria, AstraZeneca COVID-19 vaccine
Spikevax, Moderna mRNA COVID-19 vaccine
Comirnaty, Pfizer's mRNA COVID-19 vaccine
Nuvaxovid, Novavax's protein-based COVID-19 vaccine
Pfizer 5-11 years (orange cap), paediatric COVID-19
Not all community pharmacies are administering all vaccines. Most pharmacies are limiting services to specific clinic times or dates.
The EOI and payment process is managed by the Pharmacy Programs Administrator (PPA) on behalf of the Department of Health (Australian Government).
Training
Pharmacist vaccinators must undergo specific training in the COVID-19 vaccines, which will be the same for all health care workers administering COVID-19 vaccines.  This is in addition to meeting the requirements of being a pharmacist vaccinator in your state/territory.
This training is hosted on the Department's online platform and can be accessed here. Have your Ahpra number handy as you will require this to enrol. The training is being provided free to all authorised COVID-19 vaccination providers.
If you are not already a pharmacist vaccinator, you will need to meet the requirements of becoming a pharmacist vaccinator in your state/territory, including completing an accredited vaccination course.
Pharmacists who wish to do additional training to familiarise themselves with multi-dose vials may find the following resources useful:
Other vaccination settings
Pharmacists are able to be employed in other care settings (such as in a general practice medical centre or at a Commonwealth Clinic) for both the Primary Care EOI and the Surge Workforce arrangements, some of which are currently undergoing active recruitment. Further detail is available in the Australian COVID-19 Vaccine National Roll-out Strategy.
The Commonwealth Department of Health's COVID-19 vaccination training program provides free and accredited training modules for pharmacists involved in the administration of COVID-19 vaccines.
Upon successful completion of this mandatory training, you will receive a certificate of completion which can be used to manually record this training in your CPD plan. The information below will assist you in recording the correct information simply and accurately.
Information you will need to record this activity
Self-recording CPD in your PSA CPD Plan is easy, and there's a short video available here which walks you through the process. If you still require assistance our friendly member services team area available on 1300 369 772.

Accreditation code: G2021007
CPD credits: This activity has been accredited for up to 5.0 hours of Group 1 CPD (or up to 5.0 CPD credits) suitable for inclusion in an individual pharmacist's CPD plan, which can be converted to up to 5.0 hours of Group 2 CPD (or up to 10 CPD credits) upon successful completion of relevant assessment activities.
The number of CPD credits that you can record will be determined by the time that it took you to complete the activity and which modules you completed. CPD can be recorded at a rate of 1 Group 1 CPD credit, or 2 Group 2 CPD credits per hour of activity. For more information refer to the Pharmacy Board of Australia's Guidelines on Continuing Professional Development which are available here.
The available modules including their estimated duration are provided below. Ensure that you review which modules you completed and estimate the time it took to complete each module when recording these activities in your CPD plan.
Core training modules:
Module 1: COVID-19: An introduction (25 minutes)
Module 2: Handling and storage (40 minutes)
Module 3: Communication and purpose (40 minutes)
Module 4: Multi-dose vial (MDV) training and delivery (25 minutes)
Module 5: Documentation and reporting (25 minutes)
Module 6: Safety, surveillance and reporting for adverse events following COVID-19 vaccination (30 minutes)
Additional training modules:
Additional module 1: Pfizer-BioNTech vaccine (30 minutes)
Additional module 2: AstraZeneca vaccine (30 minutes)
Additional module 3: Moderna vaccine (30 minutes)
Competency Standards: This activity meets the following competency standards as set out in the National Competency Standards Framework for Pharmacists in Australia (2016): 1.3, 2.1, 2.3, 3.1, 3.2, 3.5, 4.5.
Current recommendations for pharmacists and the community
When pharmacists and pharmacy staff wear face masks, they should be at least medical grade masks, such as type 1 surgical masks. Correctly fitted P2/N95 masks offer additional protection for the person wearing the masks and their contacts.

Cloth masks and reusable masks should not be used. Face shields are considered eye protection. They not an equivalent substitute for surgical masks.
Updated 4 July 2022
Is COVID-19 PPE recommended for pharmacists and pharmacy staff?
Is use of masks required in the community by public health orders?
Further information
ACT
Yes, at least surgical masks
Yes -in hospitals, residential aged care and disability services
Face mask requirements (ACT Health)
NSW
Yes – AMBER alert. Minimum PPE includes:
Masks must be worn iAll people in NSW over the age of 12 are required to wear a face mask:

at a public hospital or private health facility (definition does not include community pharmacy)
residential care facilities
public transport, including taxis/rideshare
cruise terminal

NSW Health – Agency for Clinical Information COVID-19 risk monitoring dashboard
NT
Yes, at least surgical masks
Masks must be worn in high risk settings*
NT Government: Slowing the spread

Information about face masks (NT)

* includes hospitals and health care facilities, aged care and disability residential facilities, and correctional facilities. It does not include community pharmacy.

QLD
Yes, at least surgical masks
Yes, masks must be worn in limited settings* such health providers (including community pharmacies)
Queensland Health PPE guidance for healthcare workers

Mandatory face masks (Queensland Health)

Face masks (Queensland Health)

* Masks required in healthcare settings, residential aged care, disability accommodation, on public transport, in prisons and detention centres.

SA
Yes, at least surgical masks
Masks must be worn in:

disability & aged care facilities
hospitals
health care services, including  pharmacies and pathology collection centres
publich transport (inc. taxis/ rideshare)

Public Activity directions notices
TAS
Yes, at least surgical masks
Face masks – DHHS (Tas)
VIC
Yes, at least surgical masks

Eye protection recommended.

Masks must be worn:

on public transport (inc. taxis/rideshare)
indoor publicly accessible areas of a health care facility*, including allied health facilities.
Working in a resident-facing role indoors at a care facility, (including when not with residents)
Working indoors in custodial settings (e.g. prisons) or publicly accessible areas of a court.

VicDH PPE guidance for health care workers:

Legal directions:

* Definition of healthcare settings does not include community pharmacies, but does include medical centres, allied health clinics, vaccine centres and mobile health services.

WA
Yes, at least surgical masks
Masks must be worn in:

Hospitals and health care settings*
Residential care, including aged care, disability care and mental health
Public and passenger transport, (inc. taxis, school buses & rideshare)
Correctional facilities

Information about current restrictions in Western Australia

* Healthcare settings include GPs, ACCHOs, dental and optical health clinics, allied health services such as physiotherapy, radiology and occupational therapy services. Does not include community pharmacy.
Information aligns with current public health advice and is subject to change.  Mask mandates also extend to close contacts, people with COVID-19 symtpoms who are awaiting test results, and people diagnosed with COVID-19 when lawfully able to leave home isolation (e.g. to access emergency healthcare). In addition to the above, face mask use is mandatory when on commercial aircraft.
AHPPC and state governments continue to recommend mask use in indoor public locations where physical distancing cannot be maintained (e.g. theatre, hospitality, public events, retail settings).
Some workplaces, such as aged care, are subject to additional PPE obligations or may introduce additional PPE requirements as controls to mitigate risk of staff being required to isolate.
Consumer resources on masks have been prepared by the Australian Commission of Safety and Quality in Health Care
NPS MedicineWise
NPS MedicineWise has prepared a dedicated website to support both health professionals and patients to be medicinewise during COVID-19.
Information for health professionals
NPS MedicineWise is maintaining a regular update on emerging evidence on hydroxychloroquine and COVID-19.
Information for patients
NPS MedicineWise has also published FAQs for patients on COVID-19 and the use of certain medicines and conditions.
Australian Commission on Safety and Quality in Health Care
The Australian Commission on Safety and Quality in Health Care have released a position statement on COViD-19 medicines management and medicine-related issues. They have also released a document detailing the medicines currently under investigation in the treatment of COVID-19. Access both documents below:
Veterans' MATES'
The team at Veterans's MATES have prepared a number of COVID-19 resources to support Veteran's and the health professionals that provide care to them. Titled Keeping well during COVID-19, these resources can be accessed below:
International Pharmaceutical Federation (FIP)
The International Pharmaceutical Federation (FIP) has published comprehensive COVID-19 guidance for pharmacists.
A National taskforce has been established bringing together peak professional bodies across Australia whose members are providing clinical care to people with COVID-19.
They are undertaking continuous evidence surveillance to identify and rapidly synthesise emerging research in order to provide national, evidence-based guidelines for the clinical care of people with COVID-19. The guidelines address questions that are specific to managing COVID-19 and cover the full disease course across mild, moderate, severe and critical illness.
These are 'living' guidelines, updated with new research in near real-time in order to give reliable, up-to-the minute advice to clinicians providing frontline care in this unprecedented global health crisis.
On 17 June 2020, the National COVID-19 Clinical Evidence Taskforce issued a statement on the release of results of dexamethasone arm of the UK RECOVERY Trial. Read the full statement here.
Member enquiries
PSA will continue to provide updates as we receive information. To speak with one of our team, including the member-only Pharmacist-to-Pharmacist advice line, please call PSA on 1300 369 772 or send us an email.
The Australian Government has established a Coronavirus Health Information Line on 1800 020 080 for anyone seeking information on coronavirus.