COVID-19 practice advice and regulatory issues
This information was last updated Friday 15 September 2023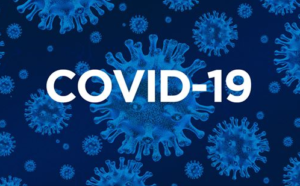 Australian pharmacists have administered over 11 million COVID-19 vaccines and continue to support initial course and booster dose administration of COVID-19 vaccines.
Currently available COVID-19 vaccines include:
Spikevax, (Moderna) mRNA COVID-19 vaccine:

Omicron BA.4-5 COVID-19 vaccine – From March 2023

Comirnaty, Pfizer mRNA COVID-19 vaccine:

Omicron BA.4-5 COVID-19 vaccine – From March 2023

Pfizer 5-11 years (orange cap), paediatric COVID-19
Nuvaxovid, Novavax's protein-based COVID-19 vaccine
The following COVID-19 vaccines are no longer available:
Vaxzevria, AstraZeneca COVID-19 vaccine
Bivalent Omicron COVID-19 vaccine
Comirnaty (Pfizer) mRNA COVID-19 vaccine original formulation – no longer available from June 2023
Omicron BA.1 COVID-19 vaccine – From December 2022 to March 2023
Spikevax, (Moderna) mRNA COVID-19 vaccine original formulation  – no longer available from November 2022
Not all community pharmacies are administering all vaccines. Most pharmacies are limiting services to specific clinic times or dates.
The vaccine roll-out has been extended until 31 December 2023 as part of Australia's 2023 COVID-19 national management plan.
The EOI and payment process is managed by the Pharmacy Programs Administrator (PPA) on behalf of the Department of Health (Australian Government).
Training
Until 30 September 2023, pharmacist vaccinators must undergo specific training in the COVID-19 vaccines, which will be the same for all health care workers administering COVID-19 vaccines. Vaccinators are expected to complete the relevant module before administering each different vaccine – including the new bivalent formulations. Vaccinators are also expected to revise each module after each update. This is in addition to meeting the requirements of being a pharmacist vaccinator in your state/territory.
Pharmacists seeking to become vaccinators can undertake pharmacist vaccinator training offered by PSA which is recognised by state and territory governments.
Pharmacists who wish to do additional training to familiarise themselves with multi-dose vials can request to undertake vaccine refresher training at PSA Vaccine Face-to-Face immunisation workshops
Information about COVID-19 vaccines has been translated into over 60 languages. Help your patients access information in their language.
Links for specialist information services for every state/territory. These services provide specialised immunisation advice and care to clinicians and families. These services have specialised nursing and medical staff to provide clinical advice on immunisation for patients with complex or unusual medical backgrounds or who have had an adverse event following immunisation.
Face masks and personal protective equipment
PSA is aware of member concerns regarding the need to obtain patient signatures on PBS prescriptions and the associated risk of virus transmission to patients and/or pharmacy staff.
The Commonwealth Department of Health advises the following for pharmaceutical benefits. Pharmacists should:
still ask the patient or agent to acknowledge receipt of supply where practical
use their professional judgment and implement processes to manage risks, particularly for vulnerable people.
When a signature is not practical, pharmacists will not need to certify the prescription. This is an interim arrangement was extended in March 2023 until 31 March 2024. 
During the COVID-19 pandemic, Services Australia applied a temporary waiver on the requirement for a patient to sign their Prescription Record Forms (PRFs) and PBS Safety Net applications where there were concerns of virus transmission to patients and/or pharmacy staff.
This is an interim arrangement ended in early 2023.
A national taskforce has broughttogether peak professional bodies across Australia whose members are providing clinical care to people with COVID-19.
They undertake continuous evidence surveillance to identify and rapidly synthesise emerging research in order to provide national, evidence-based guidelines for the clinical care of people with COVID-19, post-COVID syndrome (long COVID), as well as other emerging conditions, such as mpox.
These are 'living' guidelines, updated with new research in near real-time in order to give reliable, up-to-the minute advice to clinicians providing frontline care in this unprecedented global health crisis.
The Commonwealth Department of Health continue to publish and update a variety of information and resources for health professionals and patients on the evolving COVID-19 situation.
Member enquiries
PSA will continue to provide updates as we receive information. To speak with one of our team, including the member-only Pharmacist-to-Pharmacist advice line, please call PSA on 1300 369 772 or send us an email.