The Pharmacy Student of the Year (PSOTY) awards recognise and celebrate outstanding pharmacy students by showcasing their counselling skills to the pharmacy profession. This award is proudly sponsored by Viatris.
Students compete against their peers to demonstrate their pharmacy knowledge and counselling techniques, and gain valuable practical experience in state competitions from which finalists are chosen to take part in the national event.
The PSOTY awards showcase the skills and abilities of some of our outstanding pharmacy students to the pharmacy profession while also giving students a chance to apply their skills and be judged on them.
State finalists travel to the PSA national conference to compete in the prestigious national final.
In addition to the prestige of winning the coveted national title, the PSOTY winner receives the National Travel Prize for pharmacy-specific education of an expenses paid trip to an international pharmacy conference.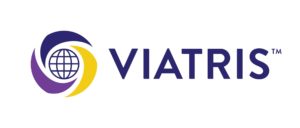 We would like to thank Viatris for being the sponsor of the Pharmacy Student of the Year Award.
Only PSA student members are eligible to compete in the PSA PSOTY competition.
Download PSA's Awards Terms and Conditions
Download PSA's Pharmacy Student of the Year Information Sheet